June 2009 Forecast
By David Mumpower
June 5, 2009
BoxOfficeProphets.com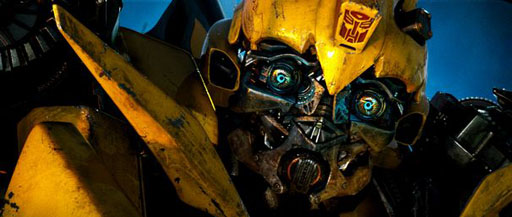 ---
1) Transformers: Revenge of the Fallen

Some of these aren't rocket science. Transformers is almost a billion dollar winner before we factor in toy sales and other ancillary revenues. The title earned $319.2 million domestically, making it the 20th most successful title of all time. It earned worldwide receipts of $700+ million, one of only 31 titles to ever accomplish such an impressive feat. What's remarkable is how dominant the title was on the home video market. It single-handedly kept HD-DVD competitive when it was an exclusive on that format, much to the dismay of its own director, Michael Bay, a Blu-Ray disciple. In total, DVD and next-generation DVD sales have totaled over $275 million thus far. Even The Dark Knight hasn't managed that feat to date, falling some $55 million short. No matter what you may personally feel about the first Transformers title, any known financial measure would indicate it is one of the most beloved titles of the last 20 years, making Transformers: Revenge of the Fallen one of the easiest movies to sell in recent memory. There exists the possibility that it earns more over its debut than the entirety of the other new releases of June manages in combined opening revenue. The difference between first and second place this month is the difference between shooting a bullet and throwing it.

2) The Hangover

A month and a half ago, I did not see this title as being anything more than a smallish performer that seemed destined to become a sleeper hit on home video. As I have watched the June box office landscape develop, I have taken on a different perspective of this title relative to some of the other contenders. Neither of the caveman films strikes me as a hit and I question whether The Taking of Pelham 1 2 3 will do anything more than $65 million domestically. That leaves second place open for that surprise film along the lines of There's Something About Mary or possibly even Knocked Up. Raucous comedies have that strange ability to come out of nowhere and become the Cinderella story of the season. If you have seen the trailer, I feel confident that you found yourself thinking, "That's a LOT better than I had expected. Also, Mike Tyson's Rock Band practice has really paid off." Buzz on this film has been so positive over the past quarter that Bradley Cooper has gone from a guy who couldn't get anyone to watch Kitchen Confidential to potentially a superhero in a big budget adaptation of Green Lantern. If this film is big enough, that role is his for the taking, and I strongly suspect that's exactly what we are about to see play out. The Hangover is about to put a lot of obscure actors on the map.

3) The Taking of Pelham 1 2 3

Denzel Washington's track record, while excellent, is not as bulletproof as you may assume. Antwone Fisher, Out of Time, and The Great Debates average about $31 million between them. This title has something going for it in that John Travolta is the bad guy and people want to see horrible things happen to John Travolta. I know I do. Because of this selling point, I see the movie overcoming the rather dull trailers to earn box office somewhere between Deja Vu ($64.0 million) and Inside Man ($88.6 million). In a weak month where I don't see a second $100 million movie, I feel that will be enough to finish in the top three.

4) Year One

While the debate about which Paleolithic era movie trailer looks worse between this and Land of the Lost, I give this one the nod in terms of box office potential. Some (extraordinarily foolish) people seem to laugh at these commercials, which makes me weep for our educational system. Jack Black is such a hit or miss comedian that I always brace for the worst the instant I hit theaters. Memories of Nacho Libre and Envy linger. Michael Cera has shown impeccable taste with his first three major films (I'm not counting Extreme Movie), but it's fair to wonder if he is running out of new ways to play himself on camera. Then again, Woody Allen has made an entire career out of exactly the same mannerisms Cera has displayed thus far in his career, meaning that his future wife should be con on adoption. But I digress. The point is that Year One is marginally better looking than Land of the Lost, which is the nightmare scenario for the latter film but no accomplishment of note for Year One. Both look like dreck and I'll be surprised if either breaks out.

5) Land of the Lost

Just a couple of weeks ago, I would have placed this title much higher. Despite the abominable trailers that have been on display since the Super Bowl, I kept expecting nostalgia to start to win over the skeptics. Instead, what I have seen is exactly the same behavior that occurred with Speed Racer. No, that's not good. Will Ferrell has been up and down a lot in his unexpected career as an A-List actor. Step Brothers managed $100 million, but memories of the Semi-Pro trainwreck linger. A lot of people seem to have it in for Blades of Glory as well, which is flat out insane to me. Anyway, Land of the Lost was intended to be another attempt to cash in on 1980s nostalgia. Instead, it appears likely to be a one weekend wonder at best and an unmitigated disaster at worst.

6) The Proposal

Hey, didn't you used to be Sandra Bullock? What in God's name did Jesse James do to you? It's always hard to watch when the girl next door goes dark, which is why Meg Ryan has all but vanished from the public consciousness, save for lip jokes. Despite her odd personal choices, Bullock's last two films averaged right at $50 million in domestic receipts. In fact, even Miss Congeniality 2: Armed and Fabulous made $48.5 million. We have to go all the way back to April of 2002 and Murder by Numbers to find a major release of hers that made less than $47 million. Her films don't break out any more (she hasn't had a $100 million hit since the first Miss Congeniality in December of 2000), but they also don't bomb. The addition of the impossibly good looking and charismatic Ryan Reynolds as her employee/love interest/victim of cougar attack goes a long way in assuring that doesn't happen here, either.

7) Imagine That

Eddie Murphy is back in silly family fun mode, which isn't all bad. Certainly, from a box office perspective, North America has loudly spoken on the subject. Even if we ignore his work as a talking donkey, he's had $100 million films in this vein with Daddy Day Care, Doctor Doolittle and The Nutty Professor. Even the disappointing Disney release, The Haunted Mansion, earned $75 million domestically. I feel the bloom is off the rose a bit with his temperamental movie career, but I still believe that a cute concept can lead to a $50 million domestic run.

8) My Sister's Keeper

In 2004, rising author Jodi Picoult wrote a hauntingly deceptive novel about a girl whose entire purpose in life was to save her sister's life. After Kate is diagnosed with leukemia, her parents bear another child in order to use its cord blood (don't ask if you don't know) to save the two-year-old. This child, Anna, becomes tethered to her older sister, whose health is imperiled into their teen years. At the age of 13, Anna sues for legal emancipation from her parents in order to make her own medical decisions about her body. Drama doesn't come any more melancholy than this. Ordinarily, I would dismiss a title like this out of hand; however, June is a lousy month for major releases. Also, My Sister's Keeper stars Cameron Diaz, one of the strongest female box office draws working today. In the 2000s, she hasn't made a movie yet that earned less than $24 million domestically. Even with the depressing subject matter, her name on the title and Little Miss Sunshine as her co-star may be enough to trick some customers into seeing a very sad story.

9) My Life in Ruins

Nia Vardalos isn't dead. Fans of My Boys know this – and if you aren't a fan of My Boys, you are breaking my heart – but it remains to be seen if the people who made My Big Fat Greek Wedding a blockbuster are aware of it. While her breakout film earned $241.4 million, her follow-up release, Connie & Carla, managed a whopping $8.0 million total. Normally, I would say the truth probably lies somewhere in the middle about her box office appeal, but let's be honest here. Connie & Carla is the much more accurate gauge. My Big Fat Greek Wedding is the most surprising fluke in the industry's history and cannot be duplicated. The fans of that film did not translate into specific fans of Vardalos for whatever reason, making all of her future work just a trivia sidenote for it.

10) Away We Go

John Krasinski and Maya Rudolph are traveling gypsies or hippies or some such rolling stones. This is an indie film directed by Sam Mendes from Focus Features that has particularly modest box office expectations. Having seen the trailer, I must admit I was ready to dismiss it out of hand as not my type of film right up until I found out that husband/wife writing team Dave Eggers and Vendela Vida wrote the script. That flips the situation from ignore to MUST WATCH for me. In a month with only nine wide releases, however, the table is set for a title just like this to become a moderate box office surprise.