The Indie Week That Was
By Michael Lynderey
May 21, 2009
BoxOfficeProphets.com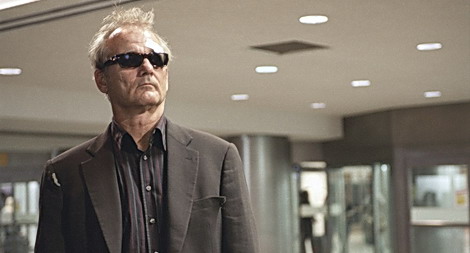 ---
This week: Aniston's film needs new management, Bernal and Luna reunite, and a trio of indie directors enter the May fray.

Aniston's movie mis-managed

Here's a splendid example of a movie being dumped: Management. It's a romantic comedy about the relationship between a motel manager and a saleswoman, and it stars Jennifer Aniston and Steve Zahn. Management opened on May 15th in 212 theaters, pulling in an outright terrifying per-location gross of $1,773, and leaving no doubt that the movie's days are numbered.

I had no idea that Management was going right into a regional release, without the benefit of a platform in a few screens and time to grow legs. This decision is inexplicable. The distributor, Samuel Goldwyn Films, certainly has expertise with handling this type of movie, but I think they made a mistake with this one. Here's a somewhat well-reviewed Sundance-type release with some very recognizable names, and the studio was thinking in the short-term instead of the long-term.

While the words "Sundance" and "Jennifer Aniston" are not oft spoken in the same sentence, Management distinctly reminded me of Aniston's 2002 film, the Good Girl. That was an excellent little movie headlined by Aniston, alongside Jake Gyllenhaal (back then still an up-and-comer) and the always-dependable John C. Reilly. The film, about the misadventures of a repressed small-town supermarket check-out girl, started at four theaters and expanded slowly but surely to 688, grossing $14 million in the process and getting Aniston some Oscar buzz. A commendable result for a relatively low-budget film, I'd say, and a potential model for how Management could have been handled. Granted, The Good Girl had an 82% seal of approval from RottenTomatoes, while Management has only 50%. But that's still a fair score considering that Aniston, after all, is almost certainly now a bigger name at the movies than she was in 2002. In fact, I'd brand her as one of the top ten female box office draws of the moment, and she's certainly had an admirable streak of hits lately to prove it; her last three films are the Break-Up (2006; $118 million), Marley & Me (2008; $143 million) and this year's He's Just Not That Into You, which had a strong run before flat-lining at around $93 million.

It's a shame, then, that the studio didn't capitalize on her marquee name to build Management a run as a minor indie hit. Had the movie first opened in only a handful of theaters, Aniston's star power would have almost certainly guaranteed a terrific per-screen result (resembling, perhaps, the $54,798 average that Sunshine Cleaning delivered in four locations earlier this year, or at least the $37,910 that the Good Girl pulled in per theater at its four-screen opening). Those numbers alone approach half of the $375,916 that Management delivered this weekend. And the film would have almost certainly continued to do well for a few weeks while its expansion played out. A total like the Good Girl's $14 million was probably out of play, but even the middle-of-the-road reviews wouldn't have kept the film from garnering a gross in the couple of millions. Instead, the film's run is effectively over, and it will join the list of Aniston films that
grossed even less than her first cinematic outing, the legendary Leprechaun.

Playing to your base

Management wasn't the only recent movie launched right into a fair if un-wide number of theaters - there was Rudo Y Cursi, a Spanish-language film from Mexico, which opened in 70 locations on May 8th. Critics mostly gave it positive nods, with 70% at RottenTomatoes. The story follows a pair of brothers who succeed in professional soccer - a sport popular in Mexico and the topic of the odd recent imports Goal! and Goal! 2. Rudo Y Cursi marks the reunion of Gael Garcia Bernal and Diego Luna, the two Mexican stars of the deserved art house hit Y Tu Mama Tambien. That film brought the two international recognition, although their work since has been stuck within the hit-and miss range.

Rudo Y Cursi opened up mostly in cities with large Spanish-speaking populations - Miami (67% Spanish-speaking, as of 2000), Los Angeles (42%), San Jose (23%), and Denver (21%), among others; indeed, the film's regional release was geared directly at the Hispanic American market, capitalizing on the film's nationality and star power within that demographic. Targeting a film at the Hispanic audience can work to varying degrees - 2002's Real Women Have Curves finished with a fair $5.8 million in limited release, but did you know that the audience that gave Fast & Furious its $70 million opening was 46% Hispanic?? Rudo Y Cursi, however, came in with decidedly mixed results. In its 70-theater opening, the movie generated a $3,021 per-screen average, not really a sign of approval for further expansion. However, expand the film they did - by May 15th, it was playing at 219 screens, dipping its average down to $2,028 for a total gross of around $738,706, and murky waters ahead.

The indie masters vs. the summer blockbusters

Though May has long been known for opening the summer blockbuster season, most recent Mays haven't hesitated to provide at least a fair share of under-the-radar films. This year didn't start out any differently, with a few intriguing films launching their limited runs on the weekends otherwise thoroughly dominated by Wolverine and Star Trek.

The Merry Gentleman was one of the unfortunate entrants into the fray. At a glance, this comes off like one of those neat little character-based dramas that work so well because of the writing and performances. It's about a love triangle of sorts between a detective, a witness to a murder, and the hitman who pulled the trigger. It also marks Michael Keaton's directorial debut; his starring role here (as the hitman) represents a continuation of Keaton's foray into smaller films, after his role opposite Robert Downey, Jr. in the much-praised but little seen Game 6 (2005). Kelly Macdonald plays the witness, and seems to be raising her profile, at least in some circles, after playing the unlucky wife in No Country for Old Men (2007) and the odd doctor in Choke (2008). The Merry Gentleman had fair critical acclamation, scoring 65% on the Tomatometer, but delivered only a rough $3,000 per-theater average in its opening 24 slots, subsequently dipping to around $2,000 upon expansion to 33 screens the next week. On weekend three, the theater count didn't change, but the box office did, dropping by 66%. While Keaton should be given a lot of credit for his work on this, it looks like his name wasn't enough to raise the film's profile beyond a fleeting art house release.

The Limits of Control, on the other hand, comes equipped with a two decade-long indie film pedigree. It is, after all, the latest film by Jim Jarmusch, purveyor of avant-garde mood pieces like Stranger than Paradise, Ghost Dog and, most recently, the excellent Broken Flowers. This one even features two cast members from that latter film, Bill Murray and Tilda Swinton, in bit parts. Although Jarmusch productions usually range between highly and exceptionally praised, Limits fell on the lower ebb, garnering 32% on Rotten Tomatoes and, accompanying a hilarious review, a rating of half of one star from Roger Ebert. The apparently plot-less film, about a mysterious character traveling through desolate locations, is typical Jarmusch road trip territory, but I guess he dropped the ball on this one. Still, the Jarmusch name is usually enough to awaken the interest of art house connoisseurs, and indeed the three theater opening generated a terrific average gross of $18,607. Usually, when a movie opens with an average that high, even in only a handful of screens, it's got a mandate to expand to possibly as many as a hundred theaters. In this case, though, it looks like the word-of-mouth got out - the week two expansion to 11 screens dipped the average gross to the $4,000s, and by week three, the movie was only generating a per-theater average of a little over $2,000 from 21 locations. Using basic math, one can imagine what misfortunes will befall the per-theater-gross if the screen count dares to double again.

Speaking of indie filmmakers - Atom Egoyan, the man responsible for a few of Canada's few critically praised recent films, had a new one out, too. Adoration, which follows a typically odd Egoyan premise - something about a high school student's class assignment and the strange path it leads his family on. Egoyan had a few very well-reviewed movies in the 1990s, like Exotica and the Sweet Hereafter, but the 2000s seem to have dipped him into less praised waters, with his Ararat (2002) and Where the Truth Lies (2005) getting little notice, even on the indie scene. Yes, his new film did have 67% on RottenTomatoes, but Egoyan's name isn't what it used to be - and so the 10 theater opening weekend could only generate an average gross of $3,936. While that's not awful, it's a telling sign that the movie isn't going to have a long shelf life (the second week score, an average of $2,211 in 16 theaters, was confirmation of that fact).