Friday Box Office Analysis
By Tim Briody
April 18, 2009
BoxOfficeProphets.com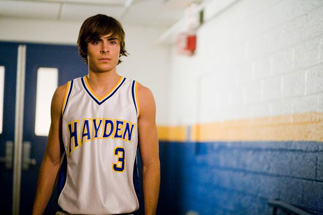 ---
[tm:4486_]17 Again[/tm]

Zac Efron's 17 Again easily tops the box office on Friday with $9.5 million. If we wanted to use High School Musical 3 as a comparison, that saw a $16.9 million opening day back in October of last year. Efron's first big theatrical role was 2007's Hairspray, which opened to $10.9 million on Friday but his contribution to that was likely minimal. Still, this is a solid opening and establishes some degree of starpower for the teen idol. 17 Again should end the weekend with $26.5 million.

State of Play

The political drama earned $4.6 million on Friday. Even despite the star power involved, [tm:3065_]State of Play [/tm]falls in a genre that just doesn't typically bring in large numbers. A weekend of $14.2 million and some decent legs over the next couple weeks is the best that it could hope for.

[tm:4066_]Crank: High Voltage[/tm]

The [bp:1214_]Jason Statham[/bp] sequel opens in sixth place on Friday with $2.6 million. This actually throws under the $3.3 Friday earnings of Crank from back in Labor Day weekend of 2006. That's...not good. $7 million is a likely weekend total for High Voltage.

Notable Holdovers

[tm:4501_]Hannah Montana: The Movie[/tm] is unable to avoid the fate of many other openers this year, as it plunges 77% from last Friday to $4 million. The good news here (if we can call it that) is because of Easter weekend last week, Good Friday was somewhat inflated and the rest of the weekend deflated (Fast & Furious beat it on Saturday and Sunday, remember). Hannah Montana could go as high as $12.8 million this weekend and it should consider itself incredibly lucky.