Friday Box Office Analysis
By Tim Briody
April 11, 2009
BoxOfficeProphets.com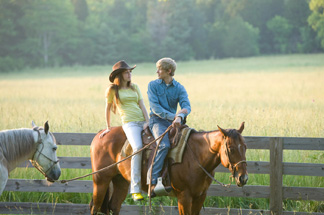 ---
[tm:4501_]Hannah Montana: The Movie[/tm]

The big screen adaptation of the hit Disney show (now with hoedowns) opened to a pretty darned astounding $17.1 million on Friday. Fueled largely by Good Friday and schools being closed, this number isn't really all that surprising when you think about it. As we've seen with recent Disney fare like High School Musical 3 and the Jonas Brothers concert movie, there is a huge Friday night rush factor that rivals the greasiest greasy fan boy movies. Adding that Easter Sunday is a traditionally very weak box office day, and we're looking at a potentially very low weekend multiplier for Miley Cyrus here. Even lowballing it at 2.3 would still give Hannah Montana: The Movie a weekend of $39.3 million, which is still rather phenomenal.

[tm:4293_]Observe and Report[/tm]

The second mall cop comedy of 2009, [bp:9212_]Seth Rogen[/bp]'s Observe and Report is not quite as successful as the first one. Observe and Report earned $4.7 million on Friday. Considering mixed reviews and perhaps some Rogen backlash, this isn't bad, but it's pretty far back behind the top three films at the box office right now. Give Observe and Report an $11.7 million weekend.

[tm:4133_]Dragonball Evolution[/tm]

Dragonball Evolution made $2 million on Friday. This number is, in fact, OVER NINE THOUSAAAAAAAAAAAAAND! Dollars, anyway. That's about the only positive thing I can say about it. Call it $5 million for the weekend.

Notable Holdovers

Last week's big winner, Fast & Furious, plunges 65% to $10.7 million. Considering the out of nowhere massive opening, that was pretty much to be expected. With a strong Saturday, it can see a second weekend tally of $28.8 million.

Thanks to Good Friday, [tm:3868_]Monsters vs. Aliens[/tm] actually sees an increase of 6% from last Friday, earning $9.3 million. Easter Sunday will impact this, too, but a strong Friday and Saturday will help a great deal. Give Monsters Vs. Aliens $25.1 million in weekend three.