Friday Box Office Analysis
By Tim Briody
April 4, 2009
BoxOfficeProphets.com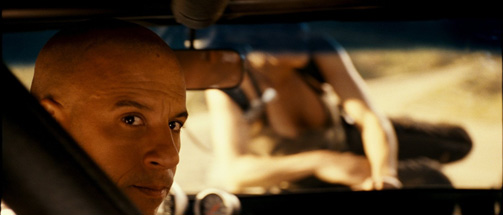 ---
That's a lot of money, bro.

Fast and Furious

Defying all logic, 4 Fast 4 Furious, er, I mean Fast and Furious opened to $30.1 million on Friday. Ignoring 2006's Tokyo Drift for a moment, 2003's The Fast and the Furious sequel opened to $50.4 million with a $19.6 million Friday while the original film in 2001 started with $14.7 million on the way to $40 million. The leap in box office here is simply extraordinary. There's been some diminishing returns in the opening weekend multipliers for the franchise, with Tokyo Drift coming in the lowest at 2.46. Based on the ridiculously high Friday number, I expect that trend to continue here. A 2.3 weekend multiplier would give Fast and Furious a still pretty damn amazing $69 million weekend.

[tm:4757_]Adventureland[/tm]

They tried to connect this to the Apatow name but "from the director of Superbad" just doesn't cut it. Adventureland opens to $2.1 million on Friday. This will vanish quickly and hope to find a following on DVD. Give it $6.1 million for the weekend.

Notable Holdovers

[tm:3868_]Monsters vs. Aliens[/tm] is down 47% from last Friday, which is a bit alarming for the genre. It's helped greatly by the fact that it should have a pretty solid Saturday and Sunday over the rest of its run. A second weekend of around $32.6 million is just fine.

[tm:3234_]The Haunting in Connecticut[/tm] is off 63% from a week ago, which is perfectly normal for the genre. Yet another in the line of disposable horror movies so far in 2009, although this one was a surprise last weekend, it'll drop quickly from here. Give it $10.8 million.