March 2009 Forecast
By David Mumpower
March 6, 2009
BoxOfficeProphets.com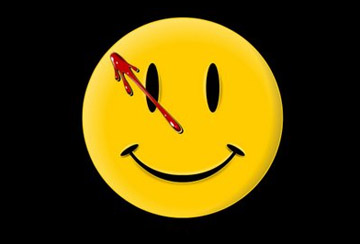 ---
A sizzling 2009 box office campaign continues with the addition of three legitimate blockbusters to the marketplace in March. All three appear likely to open north of $35 million with two probably going beyond $50 million. Unlike most of my peers, I had some difficulty in determining what the number one film for the month would be. The biggest opening of the month is a given, but when we factor in the entirety of each film's domestic run, I think that my second place film has a decent chance at pulling off a huge box office upset.

Watchmen

Regular readers of the site (and my semi-secret twitter feed) know that I have been saying for some time now that I believe this film will match or possibly even surpass 300's opening weekend take. I am always uncomfortable putting a title in a position wherein NOT breaking a box office record makes it a disappointment. I do not feel Watchmen is in such a situation. Given how many people have been hedging their bets about its opening weekend, any performance north of $50 million should feel like a win. I consider that number a foregone conclusion, barring something unforeseen bordering on Jonas-y (my new favorite term for a shocking box office disappointment).

I do, however, understand the various concerns being expressed for Watchmen. Yes, it is R-rated and yes, it is a March release and yes, it is 165 minutes long and yes, it is not the usual choice for a major comic book adaption. Again, longtime readers know how I feel about those first two arguments. Rating and month of release are nowhere near the negative factor people have hyped them to be. Similarly, while the number of total weekend exhibitions is reduced by this run-time, we never see titles approach maximum capacity anyway. The closest two over the past ten years are The Blair Witch Project and Hannah Montana/Miley Cyrus Best of Both Worlds Concert Tour. I guess Sex and the City could be included for its first day of box office as well but after that, even The Dark Knight did not approach 90% capacity on its first day. Ergo, Watchmen's run-time only matters if every one of its 3,611 venues sells out. That will happen for its 124 IMAX exhibitions. Everything else is largely unaffected.

That leaves us with the unique nature of the release as its primary concern. Watchmen as a novel is a sublime exploration of the various popular superhero archetypes. The angry loner, the vigilant crusader, the invincible super-being, the overly violent anti-hero, and the bombshell vixen of justice all get some play in a dystopian alternate reality wherein Nixon stayed president into the 1980s but presumably never ran for re-election in the Futurama 3000s. Watchmen is a stubbornly off-putting piece of fiction in that it takes a sledgehammer to all of the ideals of heroism we found so comforting as children. There is a malevolence to the book that Zach Snyder has translated to the movie that I strongly suspect will truncate its post-opening weekend box office. In point of fact, I expect a Cloverfield-ian decline after its first three days. The Hulk's $62 million debut followed by only $70 million more afterward looks like a good model for Watchmen except for the fact that I think the numbers may be reversed here. I think it opens to $70 million then dies hard with less than $70 million over the rest of its domestic run.

Monsters vs. Aliens

Given the above, the question becomes whether I believe Monsters vs. Aliens will do well enough to beat $140 million, and I have to say that I came very close to picking yes on this topic. The only thing that held me back is the recent over-saturation of CGI animation films. I do not quite see this adorable-looking title as being novel enough to perform to that level in spite of its marketing focus upon the 3-D aspects of the production. This is the first original Real-D CGI-animated release that has focused upon the emerging technology from the start. We saw with Coraline's shocking success how much of a draw this can be and DreamWorks Animation is certainly on a hot streak right now after a dynamic 2008 that saw them excel with Kung Fu Panda and Madagascar: Escape 2 Africa. Those films combine for domestic revenue of roughly $400 million. Despite this, I see Monsters vs. Aliens as being more in line with Bee Movie's $126.6 million, an impressive result but not quite up to the company's 2008 standards. This is as it should be since they are so shamelessly aping Pixar's Monsters, Inc.

Race to Witch Mountain

I remember a time when every discussion of Disney family films included the Witch Mountain franchise. This occurred during the halcyon days of my youth, an era before Kim Richards was best known as a reformed child actress whose niece is Paris Hilton. Back in those days, Richards seemed so pure and untouchable. Then, she showed her boobies in Tuff Turf and none of us who had placed her so high on a pedestal could ever look at her the same way again. Of course, she went away after that, so we couldn't have looked at her again, even if we had any interest in doing so. Fast forward to 2009 and Disney has taken their popular family franchise out of mothballs, thrown in a heaping dose of The Rock and decided that it's time to make a lot of money off of a safe story regarding the plight of teen aliens on the run from nefarious government agents. It's going to work, too. I think this one opens north of $35 million and makes right at $100 million during its domestic run.

I Love You, Man

This could have been based on the circumstances surrounding my lavish church wedding. I wish I were joking but I am not. One of my friends couldn't take the hint that my father would be my best man. He kept auditioning for several months. I am proud of the compassion and patience I showed by never running him over with a bus. Anyway, I mentioned in describing my Calvins ballot that I thought Jason Segel really put himself on the map with Forgetting Sarah Marshall. His comedy tag team partner here just had similar success with Role Models, and that is the film whose box office model I expect to be followed here. Bromance is in at the box office these days.


Duplicity

Since Julia Roberts had three consecutive blockbusters with Notting Hill, Runaway Bride and Erin Brockovich, her career has been relatively scattershot. The Mexican and America's Sweethearts did okay business, but her stranger choices for roles in Confessions of a Dangerous Mind, Mona Lisa Smile, Closer, and Full Frontal were all moderate to extreme box office disappointments. Two of those films are personal favorites of mine (no, not Mona Lisa Smile), so I would argue there was great work done in them. The days of her being the Pretty Woman of box office draws seem to be gone, though. Duplicity reunites her with Closer co-star Clive Owen in a film that seems a bit like Confessions of a Dangerous Mind (two spies facing off between lovemaking sessions) with a lot of I Love Trouble thrown in. Given that Closer earned $34.0 million, Confessions of a Dangerous Mind earned $16.0 million and I Love Trouble earned $30.8 million, she seems to have chosen a project that combines the worst of her career decisions into one film. Having said that, I am going off the board here and predicting that this title does surprisingly well. I think that Owen and Roberts have a certain chemistry together that will make this a Mr. and Mrs. Smith type of film. While it will do nowhere near that much box office, I still think it can maybe match The Mexican's $66.8 million, which would be a very solid performance in my estimation.

The Last House on the Left

If there is a horror film with a less scary name than this, I cannot think of what that would be. Even Dark Water seems terrifying in comparison. I mean, how scary can a place be if it needs directions just to get there? "Like, that place is totally haunted and stuff, but you can only find it if I draw you a map and you print out the directions from Mapquest." I'm shaking in my (left and right) boots. I'm completely burnt out on generic horror re-makes. This one is no different. It will do solid opening weekend business before its target audience notices something shiny down the street and wanders off to the nearest Hot Topic.

Knowing

I have never drank the kool-aid on Alex Proyas. Dark City did nothing for me and while I liked I, Robot, I mainly did so because of Will Smith and the story itself rather than anything unique about the direction. Those of you who have been reading BOP for a while know that I consider Nicolas Cage one of the true frauds of the industry. He plays 27 variations of the same character, allowing him to do any movie offered to him that comes with a too-large paycheck. Given this, the idea of a Nic Cage movie directed by Alex Proyas seems like a special sort of exercise in pretentiousness by a couple of dudes who sold out at first opportunity. Knowing is not exactly on my Must-See List for 2009. Despite this, I can see a certain segment of sci-fi fans who are all fired up about what strikes me as a slight tweak on Cage's 2007 film, Next. It would be easy for me to dismiss this project as weak sauce since Next earned only $18 million domestically, but I think this one will do quite a better, probably around $40 million before it's done.

Janky Promoters

Ice Cube's box office career has been one of wild fluctuations. He's had a couple of huge hits with Barbershop and Are We There Yet?, but he's also had some disasters such as the ill-considered xXx sequel and The Longshots. He seems to do comedy well for the most part, and Janky Promoters seems to fit in that niche Friday fans want to typecast him in, which bodes well for the box office of this one. I expect it to approach the box office of First Sunday, making this a solid success relative to its modest budget.

Miss March

Imagine The House Bunny without Anna Faris. Alternately, just think about an actual movie based on the J. Geils Band's biggest hit, Centerfold. That's the story here as a young man wakes up from a four-year coma to discover his girlfriend, Little Miss "Let's Wait Until We're Married" has become the poster child for internet porn. He embarks on a cross country trip to reunite with her and either talk her down from the ledge of sluttiness or get her to share the wealth a little bit. The House Bunny made $48.2 million, EuroTrip made $17.7 million, and Road Trip made $68.5 million. So, those are your high water mark, your low water mark, and your If Only It Had Anna Faris mark for ranging the film's potential. Then again, maybe you think it's another Fired Up ($10.1 million) or Sex Drive ($8.4 million), in which case it probably doesn't deserve a spot on this. Personally, I'm expecting about $20 million of box office. J. Geils Band fans have been waiting for this film for 25 years now, after all.

The Haunting in Connecticut

Remember what I said earlier about Last House on the Left? We already have a contender to throw under it. The Haunting in Connecticut? Are you kidding me? You can't be any more specific than that? Connecticut is a state with about 3.5 million people residing there. Which particular haunting are we discussing here? If you believe in poltergeists at all, you would have to think that the entire state of Connecticut would get more than one of these. What's the big deal about this one? Was the person signed to played basketball at UConn or something? Horror film producers aren't even trying any more. Please stop encouraging them by giving them your hard earned money. We're in a recession right now, people. Only the strong are supposed to succeed and thrive in times like this. Films like this deserve to fail and you can make that happen. If this film does well, I'm setting up a pitch meeting for my next project, Hot People Are Slaughtered.