Friday Box Office Analysis
By Tim Briody
January 10, 2009
BoxOfficeProphets.com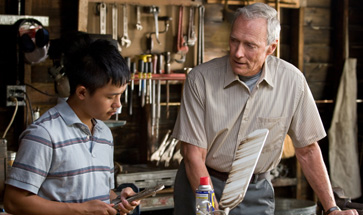 ---
This is January, right?

[tm:4311_]Gran Torino[/tm]

Expanding into wide release, [bp:269_]Clint Eastwood[/bp]'s Gran Torino explodes with a $10.7 million Friday. For those keeping score at home, that would be a rather hilarious 924% increase from last Friday and nearly doubles what the film had made in limited release to this point. This is an unexpectedly outstanding performance and despite not having a Golden Globes nomination, perhaps has seen its stock increase as an Academy Awards contender in one or more categories. A $31.3 million weekend is a solid, solid figure and one of the top openings for the month of January.

[tm:4291_]The Unborn[/tm]

January is also a perfect time for horror films to succeed and The Unborn doesn't change that notion, pulling in $9 million. The Unborn should see your standard below-average weekend multiplier, so look for it to come in with a still really good $22.5 million weekend.

[tm:4189_]Bride Wars[/tm]

The [bp:901_]Anne Hathaway[/bp]/[bp:8_]Kate Hudson[/bp] comedy is third among this weekend's opening releases with $8.2 million. I see this as having a bit more appeal over the remainder of the weekend than The Unborn and should likely pull ahead of it when the weekend estimates come in. Give Bride Wars $23.6 million

[tm:4491_]Not Easily Broken[/tm]

Based off a T.D. Jakes book, Not Easily Broken earns $2.2 million on Friday in just 724 theaters. In 2004, another Jakes book, Woman, Thou Art Loosed opened to $2.3 million on a mere 408 screens. I expect a similar path here for Not Easily Broken, giving it a decent $6.1 million for the weekend.

Notable Holdovers

It's a big post holiday crash for all our December films as nobody is safe from an over 50% decline. Marley and Me is off 65%, [tm:2545_]The Curious Case of Benjamin Button[/tm] falls 55%, [tm:4165_]Bedtime Stories[/tm] tumbles 73% and [tm:4347_]Valkyrie[/tm] drops 58%.