The Twelve Days of Box Office:
Friday Box Office Analysis
By Tim Briody
January 3, 2009
BoxOfficeProphets.com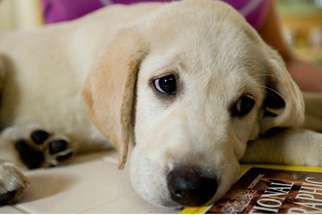 ---
With nothing opening wide this weekend, here's a quick glance how the Christmas openers have performed as the Twelve Days of Box Office comes to a close.

Marley and Me cements its place as the big winner of the holiday season with a $9.6 million Friday. It's down 31% from last Friday, but it's now a lock to crack $100 million today, after just ten days in theaters, as it now stands at $92.1 million since Christmas Day. A total weekend of $29.7 million is an excellent way to end the holiday box office season.

The trend continues as we look at [bp:1130_]Adam Sandler[/bp]'s [tm:4165_]Bedtime Stories[/tm], off just 15% from last Friday to $8.6 million and a total of $73.7 million. The smaller decline is promising news once the holiday box office gravy train comes to an end, as it needs some help over the next couple weeks as it looks to cross $100 million. The rest of the weekend will help in that effort a lot, as it should still be a solid second place with $26.7 million.

The last of this season's big three, [tm:2545_]The Curious Case of Benjamin Button[/tm], checks in with $7.1 million on Friday, off 30% from the day after Christmas. The [bp:78_]Brad Pitt[/bp]/[bp:165_]Cate Blanchett[/bp] epic has now earned $67.7 million in nine days. The gap between Benjamin Button and Bedtime Stories has not varied much at all during the week, but look for the David Fincher film to eventually surpass it over the next month as a result of the Golden Globes and Academy Awards. Give The Curious Case of Benjamin Button $21.3 million for the weekend.

Next brings us to [bp:145_]Tom Cruise[/bp]'s [tm:4347_]Valkyrie[/tm], which brought in $5.4 million on Friday and at a decline of 34% from last Friday has the distinction of the largest decline within the top ten. That's not to say this is a bad performance, as it now stands at $52.2 million, but combined with that unrecognizable turn in Tropic Thunder, it's been an interesting 2008 for Cruise. On the scale of things for the holiday season, Valkyrie looks to outearn [tm:4182_]Seven Pounds[/tm] but will be unable to catch [tm:2464_]Yes Man[/tm] (which outearned it Friday). Valkyrie should come in with $15.2 million this weekend.

As for [tm:1555_]The Spirit[/tm]? Well, a bomb is a bomb is a bomb. Its failure enables [tm:4141_]Twilight[/tm], the film that will not go away, to enjoy one final weekend in the top ten. It'll earn another $5.8 million this weekend and for my money, is the second most remarkable box office story of 2008.