Friday Box Office Analysis
By Tim Briody
December 20, 2008
BoxOfficeProphets.com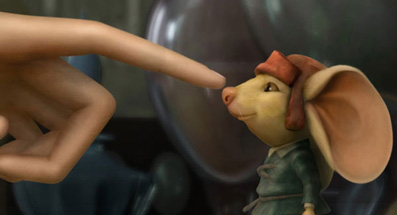 ---
Yes Man

Jim Carrey's return to a straight comedic role in Yes Man is rewarded with $6.5 million on Friday. While this number seems disappointing, especially after I wasn't all that impressed with the $11.9 million earned by The Day The Earth Stood Still last week, keep in mind that we're a week away from Christmas and the great box office gravy train that always happens between now and the end of the year. So while you'd expect Yes Man to pull in numbers similar to, say, Bruce Almighty, it will be a very solid earner over the next two weeks. And if you still don't believe me, check out what Fun with Dick and Jane earned back in 2005. Yes Man should win the weekend with $19.4 million.

Seven Pounds

Will Smith reunites with the director of The Pursuit of Happyness in Seven Pounds, which has received wildly mixed reviews and doesn't really give away too much in the advertising. The $5.2 million it earned on Friday can be entirely attributed to Will Smith status as the world's biggest movie star. Seven Pounds should perform decently over the remainder of the weekend and over the next two weeks but if it's just too weird for audiences, look out. A weekend total of $15.6 million should be in order.

The Tale of Despereaux

In a big step above Delgo, the animated Tale of Despereaux earns $3.5 million on Friday. This is a good enough start and as one of the few animated movies out there, that should make it the number one choice of kids over the next two weeks (unless they all decide they want to see Bedtime Stories). Give it $11.2 million for the weekend.

Notable Holdovers

The Day The Earth Stood Still crashes 75% from last Friday, down to $2.9 million. By next weekend, this might not be enough of a factor to benefit from the money train that is the last week of the year. Look for $9 million in its second weekend.