Friday Box Office Analysis
By Tim Briody
December 6, 2008
BoxOfficeProphets.com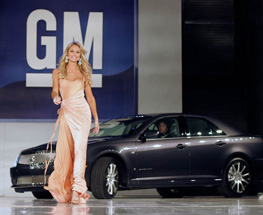 ---
At least one box office tradition holds in this wacky year of 2008: the first weekend in December is always one of the worst of the year.

The Punisher: War Zone

A completely unasked for reboot of The Punisher earns $1.6 million on Friday, good for sixth for the day. This is...not good. The 2004 film at least opened with $5.2 million and $13.8 for the weekend before falling off the face of the earth. Give War Zone $4.2 million for the weekend a quick trip to the DVD bargain bin.

[tm:3999_]Cadillac Records[/tm]

Most notable for having Beyonce Knowles as Etta James, Cadillac Records earned $1.2 million on Friday on 686 screens. This is a considerably better per screen average than The Punisher, that's for sure. $3.3 million awaits Cadillac Records

Notable Holdovers

Hooboy. Everything is predictably off 50% from last Friday, including [tm:3179_]Four Christmases[/tm] (56%), [tm:1434_]Bolt[/tm] (78%), [tm:4483_]Australia[/tm] (62%) and The [tm:4278_]Transporter 3[/tm] (69%). Everything will see varying degrees of recovery over the rest of the weekend, but things are generally unpleasant all around, which is par for the course on the weekend after Thanksgiving.