Friday Box Office Analysis
By Tim Briody
October 4, 2008
BoxOfficeProphets.com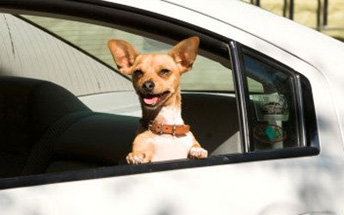 ---
Hollywood threw a lot of stuff against the wall this weekend. Click to find out what stuck.

[tm:4017_]Beverly Hills Chihuahua[/tm]

This should not come as a surprise, but leading gigantic pack of new releases this weekend is Beverly Hills Chihuahu with $7.9 million on Friday. Considering there's been pretty much nothing out there for kids and families for a couple of months now (sorry [tm:1746_]Igor[/tm]), this was bound to happen. Beverly Hills Chihuahua will win the weekend quite easily, with $25.3 million.

Nick and Nora's Infinite Playlist

The teen/20-something date movie of the week comes in third on Friday with a decent $4.3 million. I don't see this as having had a big Friday rush factor and I think it will perform pretty strongly on Saturday, with [tm:4115_]Eagle Eye[/tm] the only thing threatening to take its audience, and a lot of them probably saw that last weekend. Call it $12.7 million.

[tm:4614_]Appaloosa[/tm]

After a couple of solid weekends in limited release, [bp:132_]Ed Harris[/bp]' western Appaloosa makes the leap to 1,045 theaters this weekend and comes in fourth on Friday with $1.6 million. Last year's 3:10 To Yuma was the most recent western that saw wide release and it earned a 3.0 weekend multiplier when it led the box office for a weekend in September. That's as good as anything to use for Appaloosa, which should end up with $4.8 million.

An American Carol

Further down the list, we have An American Carol, made by a bunch of right-wing Hollywood types. It did find an audience on its 1,639 screens Friday, as it places tied with two holdovers for seventh with $1.2 million. If you like [bp:4502_]Michael Moore[/bp] parodies (completely topical, Fahrenheit 9/11 was only four years ago now), this is the movie for you! It should finish the weekend with $3.2 million.

[tm:4474_]Religulous[/tm]

On something of the opposite end of the political spectrum as An American Carol, Bill Maher's documentary Religulous, on a mere 502 theaters, places tenth, earning $1.1 million. Per screen wise, this is a much, much better performance than the aformentioned film, which definitely makes it something to watch over the next week or two. For this weekend, give Religulous ninth with $3.4 million.

And The Rest

Three films opening on more than 1,000 screens failed to make the top ten Friday, with Blindless earning $730,000, [tm:4476_]Flash of Genius[/tm] making $710,000 and [tm:4472_]How to Lose Friends and Alienate People[/tm] coming in with $470,000. None of these will make the leap into the top ten and will vanish quickly.

Notable Holdovers

Last week's champ Eagle Eye is off 44% to $5.5 million. A decent second weekend is in store for the Shia LaBeouf thriller, with around $17.1 million.

Last week's big surprise, Fireproof, falls 46%, which, all things considered, isn't bad at all. Also, for those lucky enough to have both films playing, BOP highly recommends a double feature of Fireproof and Religulous. Look for a second weekend of $3.7 million.