Friday Box Office Analysis
By Kim Hollis
September 27, 2008
BoxOfficeProphets.com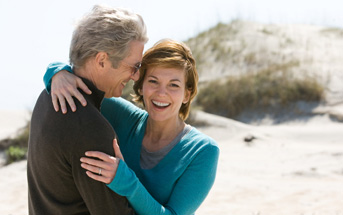 ---
This weekend, Shia LaBeouf continues to show his box office prowess, a repairing of Richard Gere and Diane Lane gets decent attention, and an unknown quantity targeting church groups makes an impressive showing.

Eagle Eye

Director D.J. Caruso might never work with anyone besides Shia LaBeouf again, now that his last two movies with the former Even Stevens star have performed so well. Their previous pairing, Disturbia, opened to $23 million and eventually found more than $80 million on the domestic front. They're going to do even better with Eagle Eye, a stylish looking flick that got audiences buzzing when its trailer debuted earlier this summer. Eagle Eye earned $9.7 million on its first day, and may be able to follow a similar trajectory to what Disturbia saw on its opening weekend, which means that the new flick and winner of this weekend will bring in around $25.2 million.

Nights in Rodanthe

If you're like me, you've been inundated with commercials for this sappy-looking movie based on a Nicholas Sparks book for several weeks now. The pairing of Richard Gere and Diane Lane has worked well before, as together they propelled Unfaithful to a $14.1 million opening before seeing the film finish with $52.8 million in domestic receipts. Nights in Rodanthe appears poised to follow a similar path, as its $4.7 million Friday is pretty good news for the rest of the weekend. This is clearly targeted to women 40 and up, (or maybe even 50 and up), a demographic that typically makes for solid multipliers. Look for about $15.9 million over the full three-day weekend.

Fireproof

Yep, you're reading this right. Fireproof, a movie I'm guessing most of you never heard of until maybe yesterday, earned $2.3 million from only 837 locations. This is a Kirk Cameron starrer from Samuel Goldwyn films, and it apparently has a good home with the church crowds who are supporting it. I'm going to rule out an early rush to see it from these folks, and guesstimate a $7.1 million weekend. We salute you, Growing Pains.

Miracle at St. Anna

In the future, perhaps Spike Lee will try to avoid conflict with the well-loved Clint Eastwood. Reaction to Lee's newest project was quite tepid, as Miracle at St. Anna, a World War II-set piece, comes in with only $975,000. It's still going to find itself in the weekend top ten with a total around $3 million, but it's going to be one of those movies no one even remembers in a few weeks. If it had better reviews, it might have had a chance as an awards contender, but even that is out the window. A 27% fresh rating at RottenTomatoes (25% from top critics) isn't going to give the studio any reason to try to expand it from its current 1,185 venues.

Notable Holdovers

It's a pathetic week for any movie that isn't new in theaters this weekend. The best performer yesterday was Igor, which was down 44% from last Friday. It only gets worse for other returning films, as Lakeview Terrace drops 61% and My Best Friend's Girl falls 60%. Worst of all, though, is Tyler Perry's The Family That Preys, which is down a whopping 85%. Yowza.