Friday Box Office Analysis
By Kim Hollis
August 30, 2008
BoxOfficeProphets.com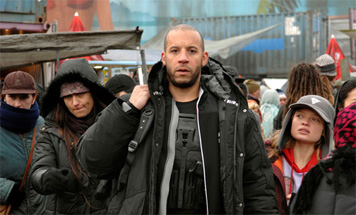 ---
What if several movies debuted and nobody cared?

Babylon A.D.

Babylon A.D. led the way on Friday, but it won't be the overall winner for Labor Day weekend as it just barely gets ahead of Tropic Thunder. The Vin Diesel film's total of $3.1 is probably pretty strong when you consider that the director all but disowned the final product. Labor Day Weekend is typically pretty kind to new movies, with the holiday inflating things nicely. You can see multipliers anywhere from 3.0 to 3.5, depending on genre (with last year's Halloween being an anomaly). I would expect Babylon A.D. to fall nearer the low end of the spectrum, with around a three-day multiplier of 3.2. That would give it a total of $9.9 million, but at least it will cross double digits for the holiday portion of the weekend.

Traitor

With the best per venue average in the top ten, Traitor could be called King of the Pigs in some ways. It had a Friday total of $2.2 million to follow the $1.5 million it earned on Wednesday and Thursday. Since it's so adult-targeted, Traitor should be the beneficiary of one of the higher multipliers in the top ten - probably around 3.4. That would give it $7.4 million for the three-day portion of the weekend, which is sort of respectable given the complete lack of marketing surrounding this Don Cheadle project.

Disaster Movie

Finally, people are growing wise to these things. Disaster Movie completely lives up to its name as it starts with $2 million. Here's another one that's likely to fall on the low end of the multiplier trend, so if we're nice and give it a 3.2, it will finish with $6.4 million for the Friday-to-Sunday portion of the weekend. The good news is that if these things stop making money, perhaps they'll stop rolling them out every three months.

College and Hamlet 2

Neither of these two films even cracked the top ten for Friday. Pathetic.

Notable Holdovers

The House Bunny actually drops a pretty hefty 57% to $2.5 million, but it will straighten out a fair amount thanks to the holiday. It should make around $9.1 million from Friday-to-Sunday. Death Race has an even worse drop at 63%, and is more the type of movie to fizzle out fast. With a total of $1.7 million on Friday, it's looking at a $5.6 million weekend.