Weekend Forecast for August 29-September 1, 2008
By Reagen Sulewski
August 29, 2008
BoxOfficeProphets.com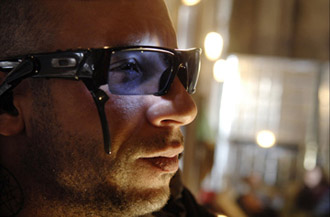 ---
Summer comes screeching to a halt with the Labor Day weekend releases, or as I call it, The Day the Laughter Died. An unusually deep five-film slate, along with two films jumping the long weekend with a Wednesday opening, could lead to a breakout hit, but it's quantity, not quantity that rules right now.

As a prime example of that, the director of the film that's likely to win the weekend is on record as saying that his film "sucks". Matthieu Kassovitz, who helmed sci-fi action film Babylon A.D., all but disowned the film this week, which is about as negative a sign as you can have right before a film's release. At least it is still being released.

Starring Vin Diesel, the film looks a little like a quasi-Pitch Black sequel, which wouldn't be so bad, but it's also a little bit incoherent looking, with lots of 'splosions and some very odd plot elements, like genetically enhanced parasitic Messianic organisms. Essentially it looks like The Fifth Element minus that film's goofy charm. Go figure, this is what the French see as an action film.

Diesel has been on a steady decline as a draw ever since launching into the stratosphere with The Fast and the Furious in 2001. He's had a few moderate hits since then, but his biggest result of the last few years was as the lead of a Disney film. Going the family route doesn't always kill your action cred (see: Ahnuld), but it's a tough route to go unless you're at the top of your class without your core audience abandoning you. I don't know that I'd call Diesel washed up per se, but he's definitely lost his place in the top tier, and sits in that realm of guys who have their movies premiere on Labor Day weekend (see: Jason Statham). Also starring Michelle Yeoh, Gerard Depardieu (who instantly comes to mind when I think action) and Charlotte Rampling, this is getting the full blitz treatment for advertising, but I think we're looking at about a $12 million three-day total, or about $13.5 for the holiday.

The film that will have the best chance at besting it is Disaster Movie, which probably doesn't quite realize how self-referential it's being. Another of these seemingly endless "parody" movies that exist to provide summer employment to sketch comedy TV show actors, Disaster Movie seems more to be a parody of the things in the trailers of the movies that have come out this summer. And what's the biggest joke that these geniuses seem to have come up with? "What if it was like the movies you just saw, but more people got hit with things?"

And yet, these movies have continually found an audience, even though they are entirely rehashed versions of scenes from the films you just saw, with zero bite to them. True parody turns things on their heads to cut through stereotypical filmmaking – these films barely rise above simple aping. Superhero Movie started to show a bit of weakness in the brand, with a drop from the high teens opening these have gotten to under $10 million, which gives me hope that people are wising up to the lameness of these movies. Disaster Movie might bounce back a little, but I'd say we're looking for around $11 million over three days, and $12 million over four.

The comedy hits just keep on not coming with College, a film that seems to want to give Disaster Movie a run for its money as the champion of Generic Town. Posing itself as a spiritual successor to Animal House, Porky's and probably American Pie, College fires away at the sex/grossout comedy audience, but I think manages the tricky feat of being too puerile even for them.

Written and directed by and starring no one you've ever heard of (okay, there are a couple of Nickelodeon actors in there – but does that really count?), College is about as cynical a project as I can think of – aping the recent Judd Apatow successes without understanding for a minute what made those films work, which is, namely, the heart and character those films had. I'm looking for a big old flop here, with a weekend of about $4 million.

Traitor was one of the two films that had a Wednesday debut, which it did to overwhelming apathy. The political thriller starring Don Cheadle, Jeff Daniels and Guy Pearce earned just $800,000 on its first day, which put it right between weekday takes of Death Race and Mamma Mia!. Since the idea is to build momentum into the weekend, it's safe to call this a miss.

In the film, Cheadle plays a SpecOps operative who may or may not have gone rogue, and could present a threat to the US. It seems not entirely unlike the Bourne movies in that sense, though the action quotient is certainly not there. Cheadle is still not a leading man, apparently, especially in an anti-hero role like this, and it's largely getting a pass. Look for a weekend of $3 million.

It could be worse – it could have had the debut numbers of Hamlet 2, which earned just over a quarter of a million in its Wednesday expansion. After pulling in $400,000 in about 100 theatres last weekend, it expands now to 1,500 or so, but doesn't look to earn all that much more. Starring Steve Coogan and from part of the creative team behind the South Park movie (but not the South Park guys), Hamlet 2 has Coogan as an Arizona drama teacher who tries to stage the most offensive play ever in order to draw attention to his school. It's a nice idea in general, but its sort of hard to shock people anymore with these things. Racism and bigotry for its own sake doesn't really faze anymore, although I'll give "Rock Me Sexy Jesus" points for trying.

It's possible that people just didn't realize that these two movies opened on Wednesday, but that's not a bet that's really worth taking. I see Hamlet 2 coming with a dismal $1 million.

This brings us to our returning films, starting with the Hollywood/war movie satire Tropic Thunder, which repeated in the top spot. Now with about $70 million in the bank and headed for around $110 million total, it's a modest success despite its strangely high budget. Ben Stiller's latest even managed to show a little bit of legginess, which is a bit of an upset lately. It's not impossible for it to repeat for a third weekend at number one given the weakness of the new films in release, but I think it'll fall just short with $11 million over the holiday.

The House Bunny grabbed $14 million in its opening weekend, which was something of a surprise, considering how dopey the comedy looked, though star power probably had something to do with it. Anna Faris seems more legit than ever as a leading lady, and has an outside shot at becoming the female Will Ferrell or Adam Sandler. It's Sandler's backing that got House Bunny made, which may have a part in this, but it is Faris's natural likeability and charisma to play the dumb girl smartly that makes it work. I don't see huge carryover, but it's already a hit and should earn $8 million this weekend.

If action junkies take to Babylon A.D., Death Race is possibly in trouble, though we're talking small degrees at this point. Statham's nihilistic cars and guns movie managed $12 million last weekend, missing its expected weekend win. These are generally "one and done" movies, so don't look for more than $7 million this frame.

The Dark Knight could match that figure, though, in its astounding seventh week of relevance in the box office charts. It's likely to come up just shy of the $500 million mark by the end of this weekend, but that's just a formality, and by next Friday, at the absolute latest, it'll be the second film ever to hit that mark.