TiVoPlex
TiVoPlex for Tuesday, August 12, 2008 through Monday, August 18, 2008
By John Seal
August 11, 2008
BoxOfficeProphets.com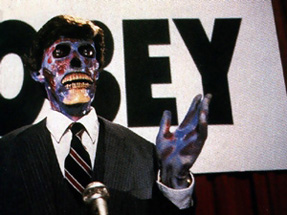 ---
From the obscure to the obscurest to the merely overlooked or underappreciated; they all have a home in the TiVoPlex! All times Pacific.

Tuesday 08/12/08

11:00 AM Turner Classic Movies
The Notorious Landlady (1962 USA): It's Kim Novak day on TCM, and festivities commence with this obscure comedy about love and murder in London town. Novak plays titular lessor Carlyle Hardwicke, whose new tenant, American diplomat William Gridley (Jack Lemmon), has no idea she's suspected of having murdered her husband. Though warned away from her by diplomatic superior Franklyn Armbruster (Fred Astaire), Gridley finds her irresistible - until Mr. Hardwicke (Maxwell Reed) suddenly reappears and things get REALLY complicated. Directed by Richard Quine and written by Blake Edwards and Larry Gelbart, The Notorious Landlady doesn't hit on all cylinders - the decision to shoot in, of all places, Carmel, California, instead of on location in London does the film no favors - but Lemmon is excellent, and Henry Daniell, Lionel Jeffries, and Estelle Winwood offer premium grade support.

6:30 PM IFC
The Last Metro (1980 FRA): Catherine Deneuve and Gerard Depardieu headline this Francois Truffaut drama set during the German occupation of France, circa 1942. Deneuve plays Marion, the gentile wife of Jewish theatre owner Lucas (Heinz Bennent), who's gone into hiding and left his spouse in charge of operations. Marion is casting the company's next production, a play aptly titled Disappearance, and has selected Bernard Granger (Depardieu) as her leading man - without realizing that he is also a member of the resistance and will likely bring the theatre much unwanted attention. Will Lucas' basement hideaway be revealed thanks to Bernard's maquis moonlighting? A relatively mainstream effort by Truffaut, The Last Metro proved to be a critical and popular success in France and abroad, winning a whopping eleven Cesars as well as an Academy Award nomination for Best Foreign Language Film of 1981.

6:45 PM Turner Classic Movies
5 Against the House (1955 USA): More rare Kim Novak arrives in the form of 5 Against the House, a Phil Karlson-helmed caper flick about college pals plotting to rip off Reno's Harold's Club. Inspired by an overheard conversation about the casino's purported invulnerability, the group - including law student Al (Guy Madison), gal pal Kay (Novak), returned Korean war vet Brick (Brian Keith), and roster filler Ronnie and Roy (Kerwin Mathews and Alvy Moore) - determine to flex their intellectual muscles, device a foolproof plan, pull off the job, and (having proven their point) return the takings to the police. Shell-shocked Brick, however, decides he wants to keep his share and it's up to Al to coax him down from the metaphorical ledge. Whilst Keith is excellent and the film features some well-staged heist scenes, 5 Against the House doesn't quite achieve the heights of some of Karlson's other efforts (e.g., The Phenix City Story), and feels a little underdone.

9:00 PM Sundance
Pusher II (2004 DEN-GB): Part 2 of Nicolas Winding Refn's gangster trilogy makes its American television debut this evening. Mads Mikkelsen returns from the first film, here assuming a more central role as Tonny, the new BMOC (Beastly Man of Copenhagen), newly released from prison and eager to reassume his role as neighborhood hard case and all purpose thug. Alas, Tonny's time behind bars has left him a shell of his former self, and he slowly begins to realize that there might be more to life than porking prostitutes, pushing prellies, and pwning people. Possibly.

Thursday 08/14/08

7:00 AM Sundance
Memory for Max, Claire, Ida and Company (2007 CAN): Produced for Canadian television, this clear-eyed documentary examines the lives of a group of elderly folk residing in a Toronto retirement home. They're also all suffering - in varying degree - from Alzheimer's, and the film doesn't waver when it comes to showing the ravages of the disease and its grim manifestations. Directed by Allan King, whose previous production Dying at Grace examined the imminent demise of five terminally ill subjects, Memory for Max, Claire, Ida, and Company is an old school style verite effort, with neither narration nor interviews to distract the viewer from the profound and disturbing details within. If you're a fan of Frederick Wiseman's Titicut Follies (and who isn't?), you should appreciate if not enjoy this film.

11:45 PM More Max
Seconds (1966 USA): An unsettling proto-psychedelic masterpiece from John Frankenheimer, Seconds stars - well, for a few minutes at least - John Randolph as bored banker Arthur Hamilton, whose deep pockets and entrenched ennui lead him to a company that promises to deliver him a sexy new identity via the magic of plastic surgery. Hamilton enters the operating room as himself, but exits as Tony Wilson (Rock Hudson), a handsome artist with a way with the ladies and a taste for the bohemian. All goes swimmingly at first for Tony, but once Frankenheimer breaks out the fish-eye lens, you know things are going to go downhill rapidly for him, and indeed the film ends on one of the most despairing notes ever seen in a major studio film. Bleak, thoughtful, and thoroughly creepy, Seconds is an American classic that still hasn't achieved the full acclaim it deserves.

Friday 08/15/08

4:00 AM HBO
The Trials of Darryl Hunt (2007 USA): In 1984, a young African-American man named Darryl Hunt was convicted in North Carolina of the rape and murder of a white woman named Deborah Sykes. His conviction was based on the testimony of an admitted member of the Ku Klux Klan and was delivered by an all white jury. Twenty years on, and following a retrial, Hunt was finally exonerated by DNA evidence. The retrial drew the attention of filmmakers Rikki Stern and Anne Sundberg, who spent the next decade painstakingly recording the details of Darryl's court case - which unfortunately saw him remain behind bars for a further ten years. Short, sharp, and to the point, this powerful indictment of our racially biased system of justice airs again at 7:00 AM.

Saturday 08/16/08

1:00 AM Encore Mystery
They Live (1988 USA): It may not be fine art, but John Carpenter's They Live is one of his most enjoyable and - dare I say it? - intelligent efforts. Wrestling champ Rowdy Roddy Piper (Canadian, not Scottish, BTW) stars as Nada, an unemployed Angeleno who - with the help of some special sunglasses - uncovers an alien invasion of Earth that is using subliminal advertising and television programming to propagate their control over the planet's inhabitants. It's up to Nada to awaken the general populace to the threat - but first he must convince construction worker Frank (Keith David), a sceptical fellow who must be beaten to a pulp before he will listen to reason. Filled with wry humor, action, and political not-so-sub-text, They Live pleases as both social commentary and ass-kicking good time.

Sunday 08/17/08

5:00 AM IFC
The Silence (1963 SWE): If there's such a thing as an overlooked Ingmar Bergman classic, this is it. Examining the fraught relationship of sisters Anna (Gunnel Lindblom) and Ester (Ingrid Thulin), The Silence opens during a train trip that takes them to the Hotel Europa, where Anna's son Johan (Jorgen Lindstrom) wanders contentedly through some extremely long corridors whilst the sisters stare daggers at each other. An encounter with a troupe of performing dwarves ensues, whilst Anna runs off for some night-clubbing and Ester drowns her misery in cigarettes and drink. The film expands on the surreal elements of Bergman's earlier Wild Strawberries (1957) and clearly paved the way for the even more out there Persona (1966), with Sven Nykvist's astounding black and white photography displaying masterful control of light and shadow. If you've never seen The Silence before, there's no better way to start your Sunday than with this uplifting bit of Bergman.

9:00 PM Sundance
6ixtynin9 (2007 THA): Silly Se7en-type title aside, this is actually a very good Thai black comedy about a woman whose luck suddenly changes for the better - and then rapidly gets much, much worse. Directed by Pen-ek Ratanaruang, who would go on to helm the enigmatic character study Last Life in the Universe five years later, 6ixtynin9 stars Lalita Panyopas as Tum, a woman who finds a box of cash on her doorstep, conveniently left there on the same day she's been fired from her secretarial job. Alas, the money has been left there mistakenly, and when two thugs show up to reclaim it, complications arise as Tum will go to any lengths to keep her newfound nest egg. This delightfully mordant commentary on wealth and greed - produced in the wake of the Asian financial crisis of 1997 - is one of the best offerings in Sundance's current Asia Extreme season, and won the Don Quixote Award at the 2000 Berlin International Film Festival.

Monday 08/18/08

6:15 AM Turner Classic Movies
Ten Seconds to Hell (1959 GB-USA): It sure doesn't look like a film produced by Britain's legendary house of horror, Hammer Films, but that's exactly what Ten Seconds to Hell is. Shot in Germany's legendary UFA Studios and directed by a young Robert Aldrich, this film was actually a co-production between Hammer and Seven Arts, and stars Jack Palance and Jeff Chandler as ex-Wehrmacht soldiers sent to help dispose of unexploded ordnance in post-war Berlin. There's a romantic subplot involving their landlady (thoroughly un-notorious Martine Carol), but you'll want to tune in for the well-filmed and quite suspenseful bomb disposal scenes. Co-starring Richard Wattis as a very proper British officer, Ten Seconds to Hell is actually quite good, even if Jeff Chandler doesn't make for a very convincing German.

10:00 AM Turner Classic Movies
The Man Inside (1958 GB): Jack Palance clearly spent his summer holidays in Britain during the late '50s, because here's another obscure British 'B' picture starring the granite-jawed ex-Army Air Force pilot. This time out Jack portrays Milo March, a private eye hired to track down a stolen diamond. It's in the possession of accountant Sam Carter (Nigel Patrick) - but others are also out to acquire the gem, and Milo finds the trail a treacherous one indeed. Shot on the continent in CinemaScope, The Man Inside features a terrific supporting cast, including Anita Ekberg, Donald Pleasence, Sid James, Eric Pohlmann, and TiVoPlex fave Bonar Colleano, and was produced by Albert Broccoli, who would use this film (and the equally fine 1957 production Interpol) as templates for the just-around-the-corner James Bond series.

6:30 PM Sundance
Young Yakuza (2007 FRA): If you've ever aspired to join Japan's equivalent of the Mafia, start your studies with this informative documentary. Directed by Jean-Pierre Limosin (Novo), Young Yakuza tracks the adventures of 20-year-old Naoki Watanabe, enlisted into the yakuza by (of all people) his mother, who seems convinced a life learning the criminal code will imbue her son with some much needed discipline. The local clan leader complains in turn of the poor quality of recruits these days, because fings ain't wot they used to be in the Shinagawa district of Tokyo, either. The film goes off the rails when Naoki does a runner and disappears, but up till that point is a most useful primer for those aspiring to thug life Japanese-style.