Friday Box Office Analysis
By Tim Briody
July 26, 2008
BoxOfficeProphets.com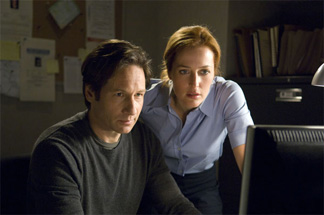 ---
[tm:3640_]The Dark Knight[/tm]

It may be off 66% from last Friday, but that's still a $23.1 million Friday for The Dark Knight, adding to its already impressive run, with $261.7 million in eight days. The rest of the weekend will easily put it over $300 million in ten days. Keep in mind that the decline isn't all that bad here, as last Friday was hyper-inflated thanks to the midnight showings.

Looking again at how the previous Biggest Weekend Ever record holder fared in weekend two, Spider-Man 3 dropped 61.5% for the weekend, with a Friday-to-Friday decline of 71.3% (again, midnight showings were the culprit) and a weekend multiplier of 3.38. Given this information, look for The Dark Knight's second Saturday to be a solid number today, likely well over $30 million. I'm going with a weekend of $78.5 million, as it will take the Biggest Second Weekend Ever record as well.

[tm:4455_]Step Brothers[/tm]

Apparently a lot of people wanted a reunion of Talladega Nights co-stars [bp:121_]Will Ferrell[/bp] and John C. Reilly, as Step Brothers opens strongly with $11.8 million on Friday. This is a badly needed win for Ferrell who bombed badly earlier this year with Semi-Pro. It's not the $18 million Ricky Bobby saw on its opening night, but it's still darned good considering that it didn't look exceptionally funny. Much like [tm:3805_]Mamma Mia![/tm] last weekend, it's a distant number two, but $33 million for Step Brothers for the weekend is a big win.

The X-Files: I Want To Believe

On the other hand, ten years was way too long to take to revist the adventures of Mulder and Scully as The X-Files: I Want To Believe came in with about $4 million on Friday. Clearly, all but the most devoted of the fans who made Fight the Future open to $30.1 million back in 1998 have moved on. The only consolation is that I'm pretty sure I Want To Believe won't have a 2.38 multiplier like Fight the Future, but that's not really saying all that much. About $10.3 million should be the best I Want To Believe can hope for.

Notable Holdovers

Elsewhere, Mamma Mia! falls 44% from last Friday to $5.5 million. That it was able to stay under 50% is a solid second Friday. A second weekend of $17.3 million is in the cards, and it's a certified hit.

The only other thing that qualifies as notable is that [tm:3208_]Journey to the Center of the Earth[/tm] is off only 25% from last Friday. There's a dearth of family releases as of late (sorry, [tm:3424_]Space Chimps[/tm]), and the 3-D [bp:768_]Brendan Fraser[/bp] film is the biggest beneficiary of this. In its third weekend, it should earn $9.2 million.