Daily Box Office Analysis for July 22, 2008
By David Mumpower
July 23, 2008
BoxOfficeProphets.com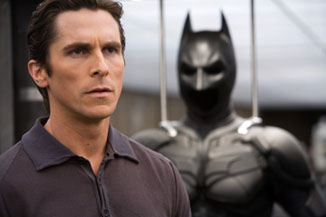 ---
If you are keeping score at home, The Dark Knight already holds the following records. It had the best single-day performance, opening weekend performance, ultra-wide per-venue average, widest opening and best non-holiday inflated Monday. Thus far, it has set the record for best Friday performance, had the second best Saturday performance, second best Sunday performance and fourth best performance. Also, it has consistently beaten Space Chimps.

So, what would Tuesday hold? Obviously, The Dark Knight was not going to break the record for best Tuesday performance. Transformers earned $27,851,016 during its Tuesday debut (not including the $8,801,025 from Monday sneaks), a total 13.7% beyond what the latest Batman film managed with Monday's $24,493,313. Even so, Tuesday's total was still exemplary. The Dark Knight set the standard for fastest film to $200 million by earning $20,868,722. This is a decline of 14.8% from Monday, giving the Christopher Nolan masterpiece a running total of $203,773,518. Just to drive home the point of how successful this production already is (if you're slow on the take), The Dark Knight will have surpassed Batman Begins' total domestic revenue of $205,343,774 by the time you read this. It has accomplished in a little more than five days what that title needed about four months to do.

Yesterday, we discussed the other five biggest openings of all-time in trying to determine scale for The Dark Knight. Let's bring those back into the conversation to put Tuesday's performance into perspective. I'm also going to include Star Wars Episode III: Revenge of the Sith this time as well. Spider-Man 3, the closest film in scale, is not the best example since kids were still in school for it. Even so, its Monday-to-Tuesday drop still exemplifies how impressive Batman's Tuesday was. Spider-Man 3 fell 21.8% from $10,285,268 million to $8,042,682 million. And by the way, The Dark Knight's Tuesday total beats those two days combined. It's pretty easy to demonstrate this film's superlatives.

Pirates of the Caribbean: Dead Man's Chest fell 13.3% from $18,140,271 on Monday to $15,731,919 on Tuesday. Shrek the Third, a title that didn't have particularly good legs relative to genre, fell 32.1% from $9,632,139 on Monday to $6,538,084 on Tuesday. That's...weak. Spider-Man, also an early May release, is perhaps the best comparison to The Dark Knight in terms of unprecedented early demand. Keeping that in mind, it's still not a good comparison due to kids still being in school. Keeping this in mind, its drop from $11,034,785 on Monday to $9,961,854 on Tuesday is only 9.7%, the best of the seven films under discussion.

Star Wars Episode III fell from $14,352,807 on Monday to $9,907,711 on Tuesday, a stiff decline of 31.0%. It is important to note that despite the exemplary opening weekend for this title, it wasn't the leggiest blockbuster. The movie earned 42% of its total box office during its first three days of release. This why I had not been inclined to discuss it yesterday, but a couple of you Star Wars fans wanted it so there you go. Finally, Pirates of the Caribbean: At World's End suffers the most in this comparison due to the fact that its first Monday was also Memorial Day. So, its drop from $25,069,370 then to $7,788,937 on its first Tuesday seems brutal without that factoid. A more accurate comparison would be its Wednesday drop of 17.8% to $6,405,448. Batman still beats that and, even more impressively, its Monday/Tuesday total is better than the sixth biggest opener of all-time's Monday, Tuesday and Wednesday combined...and At World's End's Monday was holiday-inflated.

In yesterday's discussion, I pointed out where all of these films were on the box office meter after four days. Let's update that result with Tuesday's results factored in. After five days, Episode III was at $172,802,507, Spider-Man was at $135,840,755, Spider-Man 3 was at $169,444,466, Shrek the Third was at $138,706,832, Dead Man's chest was $169,506,744 and At World's End was at $160,831,171. Folks, The Dark Knight is at $203,773,518, meaning none of these other $300+ million earners is within $30 million of it. All of these titles needed somewhere between eight and ten days to attain what Heath Ledger's last movie has managed in five days.

Summarizing all of the data above, the only title that is in the discussion for having a better Tuesday holdover is Spider-Man. And the difference in scale between the two titles (The Dark Knight made only $500,000 less on Tuesday than the first Spider-Man movie did on Monday and Tuesday combined) more than compensates for that. This is the most incendiary box office on record. Christian Bale and Christopher Nolan have effectively made the strongest money makers in recent industry history tap out.

So, the logical question becomes, "What else can The Dark Knight do?" I know that some of you want to discuss the T word (the one involving an iceberg and James Cameron). We'll get to that. For now, let's consider the short term possibilities. With additional 15% drops today and tomorrow followed by at least a $65 million weekend (and all of these seem reasonable if not rather conservative estimates), the latest Batman movie breaks $300 million in ten days. That would shatter the record for fastest to $300 million by six days (Pirates of the Caribbean: Dead Man's Chest currently holds the title at 16 days).

Also, if we get a bit more ambitious, there exists the possibility that not only will The Dark Knight have the best second weekend ever (it seems certain to smash Shrek 2's current record of $72,170,363), it may even cross $100 million a second time. This could happen. I think that's ambitious, probably overly so, but I refuse to rule anything out with this project. All of the free news cycles involving its shattering of box office records add fuel to the demand. As for Titanic, it's still early yet. Only two movies have earned $450+ million and I'm not ceding Titanic's record until The Dark Knight has at least passed Star Wars' $461.0 million first. Having said that, the idea does not sound anywhere near as crazy as it did on Sunday. $45 million in box office on Monday and Tuesday changes its outlook a bit from its already lofty standing as the biggest opener of all-time. Clearly, the high level of demand for this product has not been met yet, giving it a chance at standing at $320 million after only ten days or so. We have no point for comparison for a blockbuster performing this well this fast. It is historically unprecedented.