Big Brother 10, Week 1
By Eric Hughes
July 18, 2008
BoxOfficeProphets.com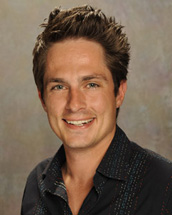 ---
Hello, and welcome to BOP's first-ever coverage of reality show Big Brother, airing way too many times – three! – per week over at CBS. From now until the September season finale, I'll be here once a week to recap all the juicy details of the week's crop of episodes.

Though before jumping into Big Brother 10's first week, I'd like to take a moment and go over the basics of the show and how it operates, either to refresh the memories of casual viewers or to enlighten those who have yet to witness America's best (and trashiest) reality show.

Strictly airing in the summer since 2000 – except for Big Brother 9, which just wrapped up in April due to the network's rash decision to air a quickie competition during the writers' strike – Big Brother is based on a group of contestants, here called HouseGuests, who live together 24 hours a day in the Big Brother house. Cameras pick up their every move, and microphones their every sound. Thus, all HouseGuests are under constant surveillance, without any contact with the outside world (hell, they don't even know Brett Favre wants to play football again!) Footage of what's going down within the house airs three times per week – Sundays at 8 p.m., Tuesdays at 9 p.m. and Wednesdays at 8 p.m.

On Sundays, two HouseGuests are nominated for eviction by the Head of Household (HoH), which is a position of power within the house that all HouseGuests vie for on a weekly basis. On Tuesdays, nominated HouseGuests can relieve themselves from the Chopping Block by winning the week's Power of Veto (PoV) competition. On Wednesdays, one of the two nominated HouseGuests is evicted from the house live on television (based on a vote by the HouseGuests). The lone HouseGuest remaining in the Big Brother house at the end of the season pockets $500,000.

Got it? All right.

And now, an introduction to this season's 13 HouseGuests:

- Angie, 29, pharmaceutical sales representative from Orlando, Florida.

- April, 30, car dealership finance manager. This week, she got into a nothing fight – F–bombs and all – with Keesha, though it appears like things have settled down (for now). She also wants to bang Ollie.

- Brian, 27, an entrepreneur while also employed in the telecommunications industry. Upon entering the house, Brian immediately took control by manipulating the other HouseGuests to follow his orders. Then the HouseGuests caught on to his game and evicted him Wednesday during the live vote. Karma, dude.

- Dan, 24, Catholic school teacher. Dan began playing the game by aligning with Brian and Ollie. Then, after Ollie ratted out Brian's game plan to the other HouseGuests, Brian gets evicted and Dan is left all alone.

- Jerry, 75, retired general manager in sales/marketing environment and honorably discharged from the U.S. Marine Corps after four years in 1954. Jerry is the oldest HouseGuest in Big Brother history and is consequently the oldest person to ever become Head of Household. (Something tells me he's going to nail down a number of "firsts" before his run is complete). Also of note: the chicks in the house dig this man.

- Jessie, 22, professional bodybuilder. Jessie started a petty fight with Renny after she mistakenly kept him awake one night by making absurd noises. He's all muscle and no brains. I don't like him.

- Keesha, 19, Hooter's waitress from Burbank, California. She's...busted.

- Libra, 31, holds a bachelor's degree in political science and economics. She is partially responsible for taking down Brian. More on that in a second.

- Memphis, 27, self-proclaimed mixologist (a.k.a. bartender) from Los Angeles, California.

- Michelle, 28, realtor from Cumberland, Rhode Island.

- Ollie, 27, marketing sales representative and preacher's son. He has his eye on April.

- Renny, 53, beauty salon owner. Remember Miss South Carolina from the Miss Teen USA pageant in 2007? She's her! (only older). Nothing she says ever makes sense. Ever.

- Steven, 38, geographic consultant and rodeo competitor. Steven is the lone gay HouseGuest in the Big Brother house and was way too quiet during the first week of competition (though maybe that's the way to play the game?)

And now to the recap!

Head of Household: Jerry
HouseGuests nominated for eviction on Sunday: Renny and Jessie
Tuesday's Power of Veto winner: Jessie
PoV used on: Jessie
HouseGuests nominated for eviction on Tuesday: Renny and Brian
HouseGuest evicted live on Wednesday: Brian
Who should have been evicted: Renny
New HoH: Jessie
HouseGuests remaining: 12 (Angie, April, Dan, Jerry, Jessie, Keesha, Libra, Memphis, Michelle, Ollie, Renny, Steven)

Eight little Davids take down Goliath

It was an explosive first week in the Big Brother house as one scheming HouseGuest, Brian, was blindsided with a nomination for eviction Tuesday night by Head of Household Jerry, who days earlier pledged an alliance with the boy until seemingly the end of the game. What changed the old guy's mind? Other HouseGuests – eight of them, actually – who stormed into the war vet's room and demanded that he put the conniving man up for eviction.

The group – everyone save for Brian, Dan, Renny and Steven – told Jerry that Brian cannot be trusted, since he pretends to pledge allegiance to everyone in the house, when in reality he has a fairly solid plan in place to knock off everyone in his path. The group thought the best course of action was to backdoor the 27-year-old entrepreneur by putting him up for eviction during the Power of Veto ceremony. (Because Jessie won the PoV competition, HoH Jerry had to nominate a new HouseGuest for eviction).

At first, Jerry was hesitant for two reasons:

A) He's a representative of the U.S. Marine Corps and would not want to bring shame to that title nor the entire outfit by going back on his word to Brian.
B) He's totally whipped by Brian. Brian, in fact, is "his boy."

Jerry went on and on about not knowing whether anyone in the room can be trusted – let alone just Brian – and the show conveniently cut to commercial. When Big Brother returned, Brian is put up on the Chopping Block by Jerry, who was told by the group in his rooms hours earlier that they will ensure his safety in next week's nominations if he follows through with their plan. Brian and Dan, whose alliance was believed to take both of them far into the game, were understandably stunned.

"The only one who could ever reach me was the son of a preacher man"

So where did Brian go wrong? He put too much trust in Ollie, the supposed preacher's son. Ollie, who seemingly relies more on his shaft than smarts, confirmed to Libra and his current lady friend, April, that Brian was a major threat to the women in the house and would begin his attack on their sex after he influenced the evictions of the house's biggest menaces: Jessie and Memphis.

Libra asked Ollie and April why the women should do the dirty work for Brian and then convinced them both that they need to get rid of Brian. After a few beats, Ollie renounced his membership in the Brian/Dan faction and said he, Libra and April needed to warn Memphis, along with the rest of the house, of Brian's plans.

And the rest is history. During Wednesday's episode – accompanied by a live studio audience for the first time since Big Brother's freshman season – all went according to plan. All HouseGuests, except Dan, voted to evict Brian.

Because Catholic boy Dan aligned himself with Brian, will he be next to go?

Jerry's kids

One good thing Jerry has going for him – other than a noticeably good heart – is that the women in the house are going absolutely gah-gah over him. Jesus, one of them is liable to give the old man a heart attack.

I mean, look who he's living with. Keesha is a mere 19-years-old and brings in the Benjamins by working shifts at a Hooter's in Burbank. Then on Sunday, just hours after meeting one another, April puts her chest up in Jerry's grill. And what does the vet do? He squeezes and says: "They are very, very real."

Also because of the ladies, Jerry was sworn in as the house's first HoH, perhaps because of his grandfatherly demeanor. (Normally a HouseGuest becomes the HoH after winning a contest, but the new season bucked the trend by opening with a simple appearance vote). So look out Mrs. Jerry, your 54-year marriage is on the rocks!

Final thoughts

As good as it is to see order restored in the house by Brian's eviction, I actually would have preferred seeing Renny go, because she is basically a lousy excuse for a contestant (and Brian would have made the game play more interesting, anyway). Renny's loud and Renny's dumb. Nothing Renny says makes a lick of sense because her logic is absolutely twisted.

I foresee her antics getting on the nerves of more HouseGuests in later weeks – hopefully sooner than later – to earn herself a pink slip. Her bitch fit with Jessie, not even worthy of describing in this space, was only the start of her downfall. And hey, now that Jessie is the new HoH, there's a chance he'll go ahead and put her back on the Chopping Block.

BOP is doing a link exchange with our good friends at Buddy TV this season. For more Big Brother info, visit their site.