Daily Box Office Analysis for July 16, 2008
By David Mumpower
July 17, 2008
BoxOfficeProphets.com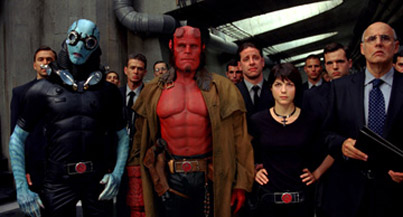 ---
Batman didn't open yesterday. That's the big daily box office story for Wednesday as opposed to Thursday. Otherwise, the song remains the same. Hancock finishes in third place for the third straight weekday with box office revenue of $3,162,161. The 10.0% decline gives Will Smith's latest July 4th success story a running total of $174,596,940. It will creep over the $175 million mark tomorrow, not that anyone will notice amidst of a sea of batarangs.

With regards to the openers, Hellboy II: The Golden Army fell a hefty 16.1% from Tuesday's already mediocre result. Ron Perlman's dazzling work in the title role is being wasted on North American audiences. The movie is down over 28% just since Monday. That's not the way a production displays legs. Meanwhile, Journey to the Center of the Earth is within striking distance of its more storied competitor for the spot on the list after Hancock with $2,473,348. It may catch Hellboy tomorrow, although it will still be in third place due to the debut of The Dark Knight (assuming its box office is officially reported tomorrow). Journey is down only 6.8% from Tuesday with yesterday's total being an overall drop of only 9.2% from Monday. That's...slightly better than Hellboy. Finally, Meet Dave made $601,233 yesterday, a decline of 10.4% from Tuesday's pathetic total of $671,027. As I mentioned previously, with The Dark Knight and Mamma Mia! entering theaters in the next 24 hours, Meet Dave's probably already out of the top ten.

Overall box office for the top ten brought in combined revenue of $15,050,729, a disappointing result for mid-July. We are down 8.9% from Tuesday, but that all changes at midnight. The Dark Knight is tracking to be one of the top five openers of all-time (and I think it will be top three). So, the recent drought is about to emphatically end.