Daily Box Office Analysis for July 8, 2008
By David Mumpower
July 9, 2008
BoxOfficeProphets.com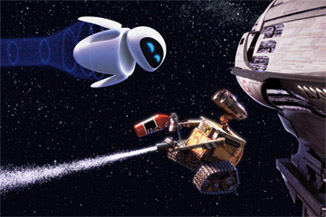 ---
70% of Tuesday's top ten saw box office revenue increases over Monday results. 90% of Tuesday's top ten was either up or down 5% or less. Hancock was the other 10%. So, today's story pretty much writes itself.

After earning $8,481,615 on Monday, Hancock fell 12.5% on Tuesday to $7,423,215. Given the otherwise stellar performances of the other titles in the top ten, this is clearly troubling. Let's try to find some methods through which we may keep it in perspective. The first aspect I would like for you to keep in mind is that Hancock comprised 37.1% of the overall revenue for the top ten on Tuesday. Consider the difference in scale between it and the number two title in release, WALL-E, which earned only 60% of Hancock with a $4,415,437 Tuesday. We know from past experience that larger titles face steeper battles in terms of percentage depreciation. There are oftentimes tricks of mathematics used to misrepresent actual performance. In BOP's box office analysis, we strive to neutralize our evaluations in order to be as fair as possible to the titles. Clearly, Hancock had more to lose, as it were, from an $8.482 million Monday than its competitors did. So, is a 12.5% Monday/Tuesday decline really all that bad? Let's use some comparison movie data to determine this.

Let's use a set of five films as a basis for comparison to Hancock. The titles I have selected for this endeavor are WALL-E, Transformers, Iron Man, The Incredible Hulk, and Wanted. Iron Man is admittedly a bit arbitrary; I would have liked to have used Superman Returns instead. Unfortunately, that's title's first Tuesday is July 4th holiday-impacted, making it a poor example for our purposes. While Iron Man took place outside of summer, it still fits to a degree in terms of scale. It was a much larger opening weekend performer, but its initial Monday and Tuesday were $6,934,568 and $6,505,784, respectively. So, for our purposes, what we can take from this data is that Iron Man fell 6.2% from Monday to Tuesday. That's all we really need from it.

In terms of the other titles, we documented just last week that WALL-E started with the best Pixar Monday ever, $8,913,286. This number was slightly enhanced by a Canadian holiday, making the decline of 14.7% to $7,601,082 a bit less troublesome than Hancock's 12.5% drop. Your mileage may vary on that evaluation if you don't think Canada's 8% impact on North American box office is significant enough to explain the difference in declines. So, for some of you reading this, the first two examples are not good ones. If you hold such an opinion, the next three are much more crucial to your evaluations.

Transformers earned $9,927,640 on its first full Monday of July 9, 2007 (remember that it did have 8 PM sneaks on July 2, 2007) then fell 16.9% to $8,253,776 on its first Tuesday. Factoring in the 17% difference in terms of Monday box office for the two titles, Transformers performed roughly similar to Hancock. So, I am already feeling better about the current number one film at the box office despite it being the only double digit decline in the top ten. And the news gets even better.

Wanted, a movie that is showing mediocre legs at best (it had the second largest drop out of yesterday's top ten after having the second largest drop on Monday as well), performed much worse. After an initial Monday of $6,381,750, it fell off the table with a massive 27.9% drop on Tuesday to $4,603,750. It did face the same Tuesday difficulties discussed with WALL-E above, but the reality is that its Tuesday drop was outrageous. Clearly, Hancock has this one beat and the same is true with The Incredible Hulk. After that title earned $6,010,405 on its first Monday, it fell 20.1% to $4,801,850 on its first Tuesday.

Even if we allow for the fact that Wanted and The Incredible Hulk are not the poster children for movie legs, the news is still positive for Sony. Hancock performed comparably well to WALL-E, Transformers and Iron Man and it easily exceeded the holdovers of Wanted and The Incredible Hulk in its first Tuesday. So, while you may be inclined to look at the overall top ten box office and note that it had the steepest drop by far, its percentage holdover results are still quite positive relative to other films of similar scale.

I know that a lot of you are quite interested in how WALL-E is doing. I am pleased to report that the answer is "exceptionally well". A lot of folks saw the percentage drop over the weekend and immediately assumed the title was in trouble. The reality is that weekend declines are less important to summer family films than is widely reported. Movies such as these make their money on the very weekdays of box office analyzed in this column. To wit, WALL-E's second weekend of $32,509,206 was a solid but unspectacular 48.5% decline from its debut of $63,087,526. But the movie really made a significant amount of its money during its first six weekdays. Including the aforementioned $4,415,537 Tuesday result, the latest Pixar release has now earned $40,520,385 in six weekdays. That's a total commensurate to 24.6% improvement over its most recent weekend result. It also represents roughly 30% of the film's entire domestic revenues earned to date. Don't be fooled by that silly little weekend decline number.

If you are having trouble wrapping your head around this idea that admittedly goes against a lot of the general preaching about movie income analysis, consider this. WALL-E's current total revenue of $136,117,014 domestically represents a dozen days of box office results. After the same time frame, here are some comparison numbers. Ratatouille was at $117,752,774 on its way to $206,445,654 in North American receipts. Cars was at $125,128,007 (almost exactly $11 million behind WALL-E) on its way to $244,082,982.

The Incredibles, a November release that would eventually earn $261,437,578, was at $147.4 million after 12 days. And the current $11.3 million gap that will be down to $6 million or so by Friday due to the huge discrepancies in weekday performances. The Incredibles earned $1.967 million on its 12th day as opposed to WALL-E's $4,415,437. This difference alone best represents why Pixar cleans up during the summer. Look at the dramatic difference in second weekday numbers between a July and a November blockbuster.

In case you are wondering about the one Pixar release WALL-E will not be catching, Finding Nemo was at $153,212,000 after twelve days in release. It also had a $4.665 million day, roughly 5.7% ahead of WALL-E. If we adjust for movie price inflation from 2003 to now, Finding Nemo is running ahead in terms of actual tickets sold by just under 25%. This is the magnificent anomaly in the Pixar library to date, though I am fervently convinced Toy Story 3 is going to beat its domestic total of $339,714,978. Feel free to scoff at the notion.

As you can see from the collated data above, WALL-E is pacing well ahead of an eventual $244 million earner and appears likely to wind up in the same $260 million range as The Incredibles. Obviously, a lot can happen from now until then as the adorable lil' robot is barely halfway to that level of revenue. A sudden downturn in performance could change a lot, but WALL-E is clearly the best early performer of the three recent Pixar releases.

The other big news story for yesterday is that Get Smart, a movie I am pleased to say did not break my heart (I'm a huge fan of the 1960s series), crossed the $100 million mark. It becomes the tenth 2008 release (remember that Juno came out in 2007) to achieve this mark, following closely on the heels of the ninth film, Hancock. Wanted should achieve the same feat sometime tomorrow night or Friday at the latest. The Steve Carell comedy managed this feat in its 19th day of release. For comparison, Iron Man did it in three (and some midnight sneaks) days, Indiana Jones and the Kingdom of the Crystal Skull did it in four days (with $25+ million to spare), Hancock did it in five (and a quarter) days, WALL-E did it in eight days, Kung Fu Panda did it in nine days, Sex and the City did it in 11 days, The Incredible Hulk did it in 12 days, The Chronicles of Narnia: Prince Caspian did it in 13 days, and Horton Hears a Who did it in 15 days. Wanted should do it in 14 days or 15 at the absolute latest. So, Get Smart is the most methodical (i.e. slowest) in its pursuit of the milestone.

Finally, Kung Fu Panda has passed Madagascar to become the most successful non-Shrek animated release from DreamWorks. It happened over the weekend, so I didn't get a chance to mention this then. Since I have been chronicling it in the column, I wanted to make sure it does get discussed, though. The title should become the third 2008 release to surpass $200 million by Saturday at the latest.

Overall top ten box office for yesterday earned combined revenue of $20,025,586. This is down 4.8% from Monday. We are down 23.3% from last Tuesday's $26,094,824. Don't get too torn up about it, though. That was the best weekday of the June/July period up until that day.