Friday Box Office Analysis
By Tim Briody
July 5, 2008
BoxOfficeProphets.com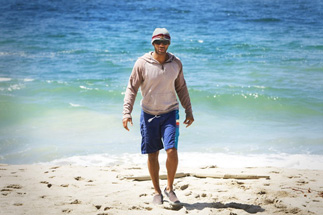 ---
[tm:2256_]Hancock[/tm]

The [bp:91_]Will Smith[/bp] superhero movie continued to roll along on July 4th, taking in $18.5 million Friday. Hancock now has $59.6 million already in the bank since its Tuesday evening showings began. As David Mumpower mentioned during the week, July 4th is pretty much an anti-holiday at the box office, and combined with it being Friday, we have a sort of irresistible force meeting immovable object scenario with regards to openers (holdovers suffer badly; see below). Looking back at the last time this occurred, we go back to 2003 and the best comparison for Hancock being Terminator 3: Rise of the Machines. T3 took in $13 million on the 4th of July, and had a 3.37 multiplier on its way to $44 million over the three day weekend (and $72.3 million over six days; it opened late Tuesday similarly to Hancock). Barring a disaster (which hasn't been indicated by the first few days), Hancock should follow a similar pattern to T3: a very strong Saturday and a drop off Sunday that is similar to the Friday take. A 3.3 multiplier for Hancock will give it $61 million over the normal weekend and $102.1 million in its first five (or six) days.

Kit Kittredge: An American Girl

The other release this weekend that you may or may not have been aware of is Kit Kittredge, based an pre-teen girl doll series. This is exactly the type of release that would visably suffer on July 4th and it did, after opening Wednesday to $1.1 million on its 1,753 screens, the [bp:4216_]Abigail Breslin[/bp]-starrer dropped to $855,000 on Friday. It should do much better over the rest of the weekend (with a weekend multiplier that could actually push 4), but it's still stuck in the middle of the pack. Look for a weekend of about $3.1 million, good for $5.1 million over five days.

Notable Holdovers

Thanks to it being July 4th, everything is down massively from last Friday. Even WALL-E isn't safe, dropping 61% from last Friday. [tm:3260_]Wanted[/tm] takes a 72% dive. The good news is that as far as the three-day weekend goes, Friday is easily the weakest day of the three for everything at the box office. This weekend in 2003, the most notable holdover was Charlie's Angels: Full Throttle. It was off a disasterous 75% from Friday to Friday, but recovered to a merely horrible 62% decline for the weekend, so all is certainly not lost.