Weekend Wrap-Up
Audiences Flock to Planet Hulk
By David Mumpower
June 15, 2008
BoxOfficeProphets.com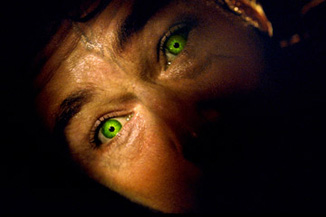 ---
The Summer 2008 hot streak continued this weekend as two new titles were released into theaters. Each found a significant amount of success relative to expectations. The Incredible Hulk had a Marvelous opening while M. Night Shyamalan's latest folly, The Happening, overcame tremendous critical scorn to open well beyond projections. There could be only one winner, of course, and it proved to be the not-so-jolly green giant.

The Incredible Hulk wins the weekend with an estimated $54.5 million. Showing in a relatively wide 3,505 venues, the comic book adaptation has a stellar per-location average of $15,549. We'll discuss the how and why of this in a moment. For now, let's focus upon how the title compares to its disavowed predecessor, The Hulk. The 2003 release earned $62.1 million in its opening weekend, a total that inflation-adjusts to a $72.3 million opening. Exhibited in even more theaters, 3,660, that title had a per-location average of $16,975. As you can see, the update falls short of the film it follows in terms of actual dollars. The Ed Norton version, however, needs to be placed in the proper perspective in order to evaluate its weekend performance. It has faced difficulties the Ang Lee/Eric Bana release did not. What The Incredible Hulk did have going for it, however, was the Marvel brand name, which is arguably at an all-time high.

Marvel Studios had already found success once this summer, but the marketing campaign for their second title, The Incredible Hulk, was daunting. So complete a failure was 2003's The Hulk that almost no consumers had a positive opinion about the Ang Lee take on the iconic comic book character. With Marvel now attempting to self-finance the adaptations of their licensed characters, the fledgling company realized that they would have complete autonomy with regards to decision making. One of their first key choices was to attempt to redeem The Hulk in anticipation of using him in a later release, the planned 2011 tentpole title, The Avengers. In order to set the table for that scenario, however, they faced a significant obstacle in getting another standalone Hulk movie off the ground.

Like Batman Begins in 2005, The Incredible Hulk shared the unique difficulty of being a sequel whose predecessor left an onus rather than consumer desire for later franchise viewings. This would have seemed to be an impossible task were it not for the fact that the aforementioned Batman Begins did just this. So, Marvel needed to take a cue from their main competitors at DC Comics in re-introducing their character to mainstream movie-goers in a way that make them forgiving of the recent slight. 2003 was not that long ago and people really, really, really hated that movie, the first adaptation of The Hulk. Overcoming its stigma would take a deft touch.

What Marvel Studios did was slip in some allusions to its June release in its more easily marketed May title, Iron Man. Given that this release is on the cusp of earning $300 million domestically (it will surpass that total this week), that is a ton of free advertising for The Incredible Hulk. When news was leaked that the post-credits of Iron Man included the set-up for The Avengers, another free news cycle of coverage was given to Hulk. Using events in no way involving their June release, Marvel got an unprecedented amount of coverage for its later title through the success of its May blockbuster. That's masterful marketing.

Marvel also showed the forethought to have a brief implementation of Robert Downey Jr. in character as Iron Man during The Incredible Hulk. When Iron Man exploded with roughly $100 million on opening weekend, it was an easy decision to market this brief interlude in later trailers for The Incredible Hulk. The premise was simple. Audiences were enticed to give this movie more of a chance than they would have otherwise by marketers making a specific argument. "Did you like Iron Man? Of course you did. And he is in this movie!"

The marketing team responsible for The Incredible Hulk posed a difficult question for consumers. Were they so angry about the last version of The Hulk that they would overlook the fact that Marvel Studios' last release, Iron Man, is possibly the greatest comic book adaptation ever? The answer appears to be that not everyone was willing to give the title a second chance, at least not on opening weekend. The discrepancy in ticket sales between Eric Bana's The Hulk and Ed Norton's The Incredible Hulk is nowhere near as dramatic as had been expected by analysts at the beginning of 2008, though. The title managed a better opening weekend than its DC comparison, Batman Begins, which earned $48.7 million. The end result is that The Incredible Hulk is moderately well reviewed (currently 64% fresh at Rotten Tomatoes). It also seems to striking a chord with most of its viewers, many of whom appreciate its kinship to the same-titled Bill Bixby television series of 30 years ago. So, it has not quite had the same opening weekend as The Hulk. Even so, that title's $132.1 million in domestic receipts appears to be attainable for this title with a $125 million budget, $12 million less than its predecessor.

In terms of how The Incredible Hulk performed relative to other Marvel titles, it has fallen in that mid-range. The upper echelon for Marvel includes Spider-Man, X-Men and Iron Man. Those three franchises comprise Marvel's top six openers. The seventh best performance was The Hulk, an indication that audiences want to like this character. They simply asked too much of Ang Lee in wanting The Hulk to be done well. The Incredible Hulk's opening matches X-Men's result in 2000 and is well ahead of Ghost Rider's $45.4 million, but is just short of Fantastic Four's $56 million . The $45-$58 million range is where six Marvel titles have wound up with the other five being the two Fantastic Four movies, Daredevil, Ghost Rider and the original X-Men. In short, The Incredible Hulk has performed like your average Marvel comic book adaptation which is in and of itself an impressive feat given The Hulk's onus.

Chopping his way into an awesome second place this weekend is everyone's favorite Kung Fu Panda. The gorgeously animated DreamWorks production falls a respectable 43% to $34.3 million. Well reviewed and audience pleasing, the title appears to have smooth sailing throughout June. Its running total of $118 smashes through the $100 million barrier. Shark Tale's $160.7 million certainly appears beatable. Madagascar's $193.1 million is probably too tall an order, but another couple of weeks of solid weekday totals combined with good weekend depreciation could put it in play. Of course, the real money on this title comes when it is released on home video. Retailers are already projecting it as one of the top five DVD sellers of the holiday season.

The news was also good for M. Night Shyamalan, the auteur who has spent the body of the past month bragging about The Happening to anyone who would listen. Critics have been confused by this behavior, wondering if Shyamalan has absorbed some sort of blow to the head that has made him believe his movie is The Killing and it is Stanley Kubrick who made the disastrously bad The Happening. Audiences completely ignored critics, perhaps regrettably choosing to give Shyamalan the benefit of the doubt despite the fact that he burned them on Lady in the Water. The Happening's $30.5 million opening weekend surpasses that title's $18.0 million debut. Perhaps not enough people saw the movie to despise him for making it. Then again, the odd marketing campaign hyping the fact that this title is R-rated may have had exactly the sort of positive result Fox had hoped would occur, teasing consumers with the idea of a darker, more malevolent Shyamalan outing.

Whatever the explanation, this is still not a great performance for a Shyamalan movie. His 2004 title, The Village, opened to $50.7 million, while 2002's Signs exploded into theaters with $60.2 million. This result is on a par with 2000's Unbreakable, which earned $30.3 million during the Thanksgiving holiday's Friday-to-Sunday period. So, Shyamalan is not the box office force he once was, but The Happening's performance is certainly indicative that the writer/director has not burned as many bridges as many movie analysts had believed. Whether the title has any legs whatsoever remains to be seen (word-of-mouth on this is Uwe Boll-esque), but a per-location average of $10,214 is a ton better than I thought this title would do on opening weekend. There are a lot of unhappy customers leaving the Cineplex this weekend.

The other new opener last weekend, You Don't Mess with the Zohan, is not quite as successful in weekend two as its animated counterpart. The Adam Sandler action comedy falls a stiff 57% to $16.4 million, giving it a running total of $68.8 million. Sandler's 2007 summer comedy, I Now Pronounce You Chuck and Larry, had $71.7 million after the same interval while 2006's Click was at $78.4 million and 2005's The Longest Yard was at $95.8 million. Clearly, Zohan does not have the same appeal as his other recent summer titles, but its performance is still respectable.

Rounding out the top five is Indiana Jones and the Kingdom of the Crystal Skull, a title still strongly contending for Summer Box Office Champion. Another $13.5 million gives the Harrison Ford $275.3 million after 25 days. Its (current) main competitor for the title, Iron Man, was at $258.3 million after the same time frame. So, the iconic whip wielder has a slight advantage at the moment. Iron Man's sensational weekly drops mean that Indy still has some work to do in order to keep up to the comic book character's lofty pace.

Sixth and seventh place this weekend go to Sex and the City and the already well-discussed Iron Man. The women of Sex (Google, I'm feeling lucky!) experience a fall of 52% this weekend, which is quite a bit better than last weekend's 62.7%. Another $10.2 million in the coffers gives the title a running total of $119.9 million, not including roughly $115 million it has earned worldwide. Now is the time when I again point out the production budget on Sex and the City is only $60 million. Also, I really don't understand women. As for Iron Man, it doesn't quite cross the $300 million threshold, but another good drop of 31% means it is standing on the brink at $297.4 million. Of course, its weekend total of $5.1 million clearly demonstrates it is running out of steam.

The rest of the top ten is comprised of two hits and a huge miss. The Strangers falls 54% to $4.1 million, good enough for eighth place. Its running tally of $45.4 million is, well, crazy. With a budget of only $9 million, the Focus Features release is one of the most profitable of the year to date. I totally saw that coming! Please don't re-read my weekend forecast for that weekend to verify this. Ninth place goes to The Chronicles of Narnia: Prince Caspian, which earns a piddling $3 million to throw on the very small pile of $131.7 million it has made thus far. Seriously, if you want to get under a Disney exec's skin, just grab a bullhorn, head to Buena Vista and shout, "CASPIAN!" They'll draw crossbows on you, raise the moat and prepare vats of burning oil they will try to give you as a special gift. Tenth place goes to What Happens In Vegas, the film that just. won't. die. Another $1.7 million this weekend brings its grand total up to $75.8. Couldn't these people just stay home and watch Ashton Kutcher's camera commercial instead?

Combined box office for the top 12 is $174.3 million, up 24.8% from last year's $139.7 million. The two strong debuts this weekend easily surpassed last year's $58.1 million from Fantastic Four: Rise of the Silver Surfer. Next weekend sees the debut of two comedies, Steve Carell's Get Smart and Mike Myers' The Love Guru. The former is getting many more venues and appears to be tracking better than the latter, but the summer hot streak may be temporarily slowed with these two releases.