Friday Box Office Analysis
by Tim Briody
June 7, 2008
BoxOfficeProphets.com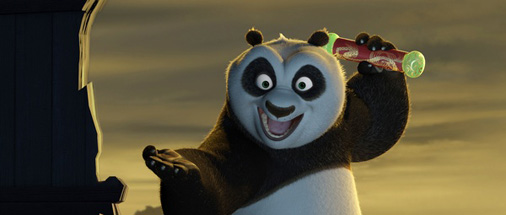 ---
Everybody was kung fu fighting!

[tm:96_]Kung Fu Panda[/tm]

The DreamWorks Animation production earned a solid $20.3 million Friday, easily topping the box office. This is DreamWorks best opening day performance by an animated project, not counting any of the Shrek movies. Looking at their past entries, Over the Hedge had a 3.57 weekend multiplier in May 2006, while last November's Bee Movie earned a 3.71 multiplier. Now that we're in June and some kids are out of school and were able to see it on Friday, Kung Fu Panda's multiplier gets toned down a bit. The larger opening weekend doesn't help as much either, but it's still a very solid opening. The weekend estimate for Kung Fu Panda should be just under $65 million.

You Don't Mess With The Zohan

[bp:1130_]Adam Sandler[/bp] strikes again with You Don't Mess With The Zohan. Earning $15.2 million on Friday, Zohan is far from a disappointment, at least on opening weekend. In fact, it's Sandler's highest opening day since his Longest Yard remake from 2005, which had the benefit of the Memorial Day weekend (and second highest overall, Anger Management just beats it out). Looking at previous films in the Sandler oeuvre, Big Daddy was a June release in 1999 and had a 2.85. Mr. Deeds was released at the end of June in 2002, and had an even worse 2.6. Last year's I Now Pronounce You Chuck and Larry rebounded slightly to a 2.7, so we've got a general idea of where Zohan is going. I like the 2.7 figure, so using that gives [tm:3839_]You Don't Mess With the Zohan[/tm] a very impressive $41 million for the weekend.

[tm:4116_]Sex and the City[/tm]

Spectacularly crashing to Earth is the Sex and the City movie, collapsing 73% from last Friday to $7.3 million. The good news here is that the comparisons we used last week will still hold true. After big Friday-to-Friday drops thanks to the fanboy/girl inflated opening day, both The X-Files: Fight the Future (3.27) and The Simpsons Movie (3.12) rebounded a bit over the second weekend. A second weekend of $22.6 million is just enough for it to cross the $100 million mark after two weekends.

[tm:2042_]The Strangers[/tm]

Again having its thunder stolen by Sex and the City is The Strangers, off a mere 60% to $3 million so it's not the biggest drop of the weekend. Nobody's crying over this one either, it was in the black after last weekend. Call it $9.6 million for the second weekend.