Monday Morning Quarterback Part I
By BOP Staff
May 5, 2008
BoxOfficeProphets.com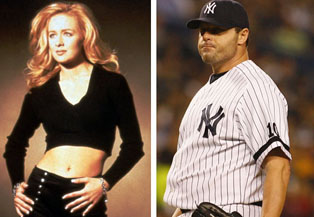 ---
Just Imagine What Iron Spider-Pig-Man Would Have Made

Kim Hollis: Iron Man, Marvel's first self-financed comic book adaptation, grossed an estimated $100.75 million from Friday to Sunday with a total of $104.25 million including Thursday evening sneaks. In terms of shocking blockbuster performances, where would you rank this?

Reagen Sulewski: Shocking in what context? If you'd said three years ago that an Iron Man movie would open to this amount, it would have counted as a shock. Once we started seeing footage of it, any of that shock just became reasonable expectations. It outpaced what I thought it would do by about 10%, but that's just static in the system at these size of numbers.

David Mumpower: You don't find it surprising that the first film of a relatively unknown comic book hero has dramatically outperformed sequels to Spider-Man ($88.1 million), X-Men ($85.6 million) and Fantastic Four ($58.1 million)?

Reagen Sulewski: Like I said, not after we got footage of it. Spider-Man, and to a lesser extent, X-Men and the others had a built-in audience that could be counted on more, but you can sell the heck out of anything if you have the right footage to show. As soon as I saw that Comic-con leaked trailer, I pencilled it in for 80+ opening weekend.

Basically, what I'm saying is, we just witnessed the template for elevating any character into a world beater before our very eyes. Everyone copy Jon Favreau, please.

Tim Briody: As your Friday numbers guy, I'm mostly shocked at its internal multiplier right now. This just shouldn't be possible, but I suppose that's what 4,000 screens and absolutely unbelievable word-of-mouth will get you.

Pete Kilmer: While not an "A" List character like Batman, Superman, Spider-man, or having the name recognition of "X-Men"...people know who Iron Man is. So I don't totally agree that he's a relatively unknown character, like Blade was. He's certainly a B-list character that was a risk to be a lead movie character, but he's a character that does have some awareness to him. People remembered him. They may not have remembered that he's Tony Stark and what Iron Man can do with his suit, but they know about him. Throw in Robert Downey Jr. as the character and some stellar trailers and people remember the character. I mean, my god...men and women in my gym were talking about it over the last couple of weeks.

Joel Corcoran: I'm going to step out a bit and admit that I was rather stunned at the box office performance of Iron Man. Yes, the trailers and marketing campaign were great. Yes, the character of Iron Man has some pop culture salience and appeal. I thought it would have a strong opening, but to earn the second-highest grossing opening weekend among movies that aren't sequels? On the first weekend in May? Unbelieveable. And completely unexpected. Especially at a time when the overall year-to-date box office is down over 5% compared to last year.

Kim Hollis: I think there has to be some level of "wow" here. This character is not one who is generally known to non-comic book readers, in my opinion. However, when Universal realized it had a genuinely great film on its hands, it was able to really ratchet up the marketing and show extreme confidence in the product. What a terrific story to start the summer season.

David Mumpower: I disagree with the notion that Iron Man is a known comic book character to the average movie goer. In point of fact, I had to explain exactly who he is to a couple of friends over the past week. The humorous result of the discussions is that both people said, "Oh, he's like Batman!" Given that, I guess a Batman result shouldn't be that surprising. Of course, Batman Begins opened to $44 million. Iron Man is the second largest non-sequel opening of all-time behind only Spider-Man six years ago this weekend. Simply put, we do not have enough superlatives in our lexicon to lavish praise upon this performance. It's exemplary.



April Showers Bring May Box Office Powers

Kim Hollis: Iron Man's $100 million opening weekend reflects the ninth largest debut in box office history; however, it is only the eighth largest opening in May. What is it about this month that allows for such spectacular opening weekends? Is it more than self-fulfilling prophecy?

Tim Briody: That's all it is. If this, or a Harry Potter, or a Spider-Man film were released in January, September, or any other perceived box office dead zone, it'd still perform as well. It all goes back to Twister back in 1996.

Joel Corcoran: I agree that a sequel in an established franchise - like Harry Potter or Spider-Man - is going to do well regardless of what time of year it opens. But I don't think you can say the same thing about a new, standalone film, even a film that has the potential to establish a franchise. I think there is something about May that can provide a boost to movies. May (and especially early May) essentially serves as the "preseason" for the summer blockbuster season, if you view the traditional summer season of Memorial Day through Labor Day. There's a certain excitement among movie buffs in May akin to the stirring baseball fans feel in March and that football fans feel in August. I think that excitement can give a certain edge to films opening in May.

Reagen Sulewski: I think it's mostly self-fulfilling prophecy. Hollywood is by its very nature a game of follow the leader. No one wants to be the person to stick their neck out and lose. So, if you've got a shiny blockbuster you want to launch, you put it in May. Then, if it fails, well, you gave it every shot.

Kim Hollis: I do think there's something to be said for releasing an exciting film right after the box office black hole that is April. While I'm sure that something like Iron Man would do well regardless of release date, I do wonder if it would be $100 million great. Get the audiences good and starved for something special, and your results spike a bit.

David Mumpower: I am on the fence on the subject. I do agree that this is self-fulfilling prophecy to a degree. The art of staking out the first week of May and Memorial Day weekends has made the various distributors hundreds of millions of dollars over the years. Audiences have shown the willingness to avoid stinkers, however, meaning that a good calendar date alone is not enough. Having said that, there is also something to the idea that with winter over, no football or college basketball to watch, and most NBA and NHL teams eliminated, the movie theater becomes a primary form of entertainment for most.

Robert Downey Jr.'s Resurgence Is Great News for Roger Clemens!

Kim Hollis: Robert Downey Jr., the star of Iron Man, has been incarcerated on two separate occasions for stays of four months and almost a year, respectively. Iron Man represents his first commercial blockbuster after years of low budget, evocative indie performances. Is this the most surprising career ascension since Tim Allen's? Is there any other actor to whom you can accurately compare Downey Jr.?

Tim Briody: I wouldn't necessarially call it a career ascension, but it's almost like his entire career has been building for him to one day play Tony Stark. I can't think of more perfect casting in the history of movies.

Pete Kilmer: Having Downey's background of drugs and the lows he sunk to, makes his personal story a real pleasure to see. With all the current Hollywood *stars* on TMZ, in court, and in the news for drinking, drugs and whatnot...it's a real pleasure to see someone come through it and achieve the success that Downey has. This character and possible story arc is tailor-made for him.

Joel Corcoran: I'm as surprised and pleased as Tim and Pete about Robert Downey Jr.'s new found fame and glory. About the only actors I could compare to Downey are John Travolta's return to prominence in Pulp Fiction, or Rob Lowe's resurgence on The West Wing. But if Iron Man turns into a solid franchise - which it should - then Downey's ascension will have eclipsed everyone else's.

Kim Hollis: I think the Travolta comparison is pretty good, and probably comparisons to Johnny Depp in Pirates of the Caribbean aren't that far off either. This is such a good performance - is it possible Downey gets Oscar attention for it? I would not have said yes before this weekend, but since Depp was nominated for Pirates, it's not entirely unprecedented.

Pete Kilmer: Well, since it's a bit early for Oscar talk....I do think Downey's performance should be considered. The character of Tony had a real arc to it, and Downey nailed it. Boy, an Oscar nom for a super hero movie? Imagine the talent that would want to do super hero movies after that.

James Wood: I'm really, really looking forward to his take on "Demon in a bottle" era Stark. Which hopefully will be emerging in the next film.

David Mumpower: What is most remarkable to me about Downey's ascension is how rare it is for celebrities to serve significant jail time anyway. When you think about it, even one four month stint in jail is a rarity for a famous actor these days. This man's personal journey has been such a train wreck that he served that long twice. For him to now overcome his demons long enough to offer stunning performances in Kiss Kiss Bang Bang and Iron Man is out of nowhere as a pitcher hitting a home run. Even the Tim Allen comparison is imperfect since his prior incarceration wasn't publicized until long after he was a celebrity. I am having trouble coming up with the name of a popular actor who is getting work on a consistent basis yet had previously served significant jail time over the past ten years. It's just that rare.



Why Is There Always a Box Office Slump?

Kim Hollis: In addition to its $104.2 million opening weekend domestically, Iron Man earned another $96.7 million internationally, giving it a grand total of $201 million worldwide in its first weekend. Should we take this to mean that the early year box office slump in 2008 is out the window, or do you think that this is just a temporary success that won't change the overall landscape of the industry?

Reagen Sulewski: I think it's easy to read too much into overall trends. I would say it's at least somewhat important to have an early summer trailer hit so that you get eyes on all the trailers for films you want people to see, but quality, or perceived quality, wins out in the end.

Joel Corcoran: I think the unusually dense slate of big-budget blockbusters and sequels coming up this year will pull the 2008 box office out of this early-year slump. We've got five red-hot sequels - like The Dark Knight, Indiana Jones and the Kingdom of the Crystal Skull, Chronicles of Narnia: Prince Caspian, Hellboy II: The Golden Army, and The X-Files: I Want to Believe - any one of which could set some box office records (and I wouldn't be surprised if one of them set the all-time record for an opening weekend). There is a huge slate of sequels and original films that should be solid releases (like The Mummy: Tomb of the Dragon Emperor), immensely successful fan-boy films (like Star Wars: The Clone Wars), or that appeal to very devoted fan bases (like Speed Racer, Wall-E, and Pineapple Express). Then there's a number of wild cards that could be breakout hits, such as Tropic Thunder, American Teen and The Accidental Husband.

I doubt 2008 will show a large increase over 2007, but it should be at least slightly better. But without this unusual number of tentpole releases and sequels, I'm sure we'd see this slump continue over the entire year.

Kim Hollis: Since revenue is down just under 3% compared to last year, I don't think there's anything to be overly alarmed about anyway. We do have a huge slate of films coming this summer and I think they have a shot at outperforming last year. And with regard to Joel's comments on potential breakouts, I'll be surprised if American Teen makes more than $5 million and The Accidental Husband (and I say that with much love for Colin Firth and Jeffrey Dean Morgan) more than $30 million, so I wouldn't put much consideration in them for the overall summer performance.

David Mumpower: I am clearly in the minority here. I see the summer box office campaign as likely to consistently fall behind last year's pace, given the dramatic difference in appeal between the titles then versus now. Even Iron Man's $100 million opening falls $50 million shy of Spider-Man 3's opening in the same slot last year.

Pete Kilmer: I really can't figure this summer out in comparison to last year. This year we've had Iron Man. Coming up, we have Indiana Jones, Hulk, Hancock, Batman, The Mummy, Star Wars: The Clone Wars (barely makes this list for me but may surprise people) - all films I think are locks for a big money opening. Then we have Wanted, X-Files, WALL-E, Kung Fu Panda, Get Smart - movies that I think have the potential to do really well. Will they movies make up for the box office downturn that may hit? I'm not sure...and I really don't think Love Guru or Zohan are gonna be that huge, either. Tough call.