Friday Box Office Analysis
By Tim Briody
March 22, 2008
BoxOfficeProphets.com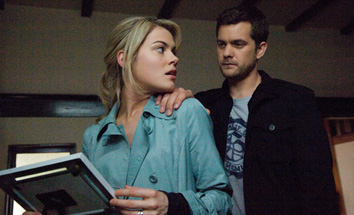 ---
Tyler Perry strikes again, though Horton Hears a Who! stays on top over Easter weekend.

Meet the Browns

The latest release from Tyler Perry earns a very solid $8.1 million on Good Friday. Last October's (the man does not waste any time, people) Why Did I Get Married? started with $7.4 million on the way to $21.3 million. We'll attribute the slight up-tick to the presence of Madea, but this is right in his wheelhouse as far as openings go. What works against Meet the Browns is the fact that it's Easter weekend, and Sunday is a notorious anti-holiday at the box office. Even with a well below average 2.5 multiplier over the Friday to Sunday period, that's still $20.2 million for Meet the Browns, with the possibility for more if it's not nearly as crippled by Easter as most films are.

Shutter

In a mild surprise, the not-nearly as heavily marketed Shutter comes out ahead of Drillbit Taylor with $4.6 million on Friday. Guess those legions of Dawson's Creek fans were really missing Pacey. Looking at last Easter weekend, we had a horror release in The Reaping, which had a 2.65 weekend multiplier. Taking a 2.6 multiplier for Shutter would give it about $12 million for the weekend, way more than most analysts thought it would take.

Drillbit Taylor

The [bp:965_]Owen Wilson[/bp] comedy (written by Seth Rogen and produced by Judd Apatow) only earned $4 million on Friday. Unfortunately for all involved, the heavily advertised comedy did just not look all that amusing. It should just make it over $10 million for the weekend, but it's going to be quickly forgotten from here.

Horton Hears a Who

The Dr. Seuss adaptation stays on top Friday with $10.4 million, off a fantastic 22% from last Friday. Unfortunately, children's movies are probably the most affected by Easter Sunday. Last year, Meet the Robinsons, coming off a 3.3 opening weekend multiplier, only earned a 2.43. It's still most likely going to come out ahead of Meet the Browns when the weekend estimates come in, but not by much. Horton Hears a Who should take in $25.4 million this weekend.