Friday Box Office Analysis
By Tim Briody
January 5, 2008
BoxOfficeProphets.com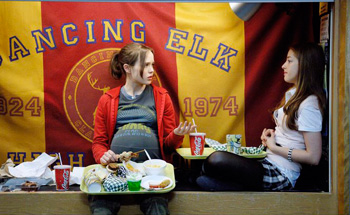 ---
National Treasure still leads the way, but Juno makes a big move and One Missed Call does better than you thought it would.

One Missed Call

The first wide release of 2008 comes in with an actually okay $5.1 million. Considering it's sitting with a 0% Fresh rating over at Rotten Tomatoes, it very easily could have wound up with a lot worse. I certainly don't expect a very good multiplier, though. Something in the vicinity of 2.6 is about where most critically reviled horror ends up these days, so that's good for a $13.2 million weekend.

Juno

After making big splashes the last few weeks on 1,000 screens and less, Juno adds over 900 and comes in with $5.1 million as well, a 55% increase from last Friday. Now a major awards contender for both Best Actress and Best Picture, this is certainly going to have a much better Saturday and Sunday than One Missed Call. I expect a 3.1 multiplier, which becomes a $15.8 million weekend.

Atonement

After poking its head in here and there, the Kiera Knightley awards contender solidly finishes in the top ten on Friday with $1.5 million, still in just 583 theaters. Look for about $4.8 million for the weekend, with more to come as the screen count increases and the accolades keep coming.