Black Friday Box Office Analysis
By Tim Briody
November 24, 2007
BoxOfficeProphets.com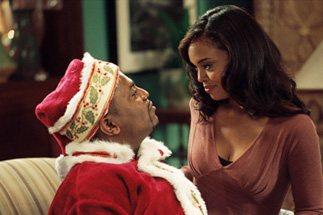 ---
A quick look at how the Thanksgiving openers are faring over the long weekend.

[tm:2658_]Enchanted[/tm]

The Disney family pic is easily the big winner this Thanksgiving, taking in $13.2 million on Friday, giving it $27.6 million after just three days. Essentially the only option out there for kids and families as everything else has pretty much run its course, Enchanted will rule the rest of the weekend, to about $35 million.

[tm:3952_]This Christmas[/tm]

The big surprise of the weekend is This Christmas. On just 1,800 screens, This Christmas is solidly in second place with $7.5 million on Black Friday and $16 million in three days, good for the highest per screen average among the top ten films. Every time we forget about the urban market, a film like this sneaks up and surprises us. This Christmas looks to wrap the weekend with about $20 million.

[tm:2722_]Hitman[/tm]

Video game adaptation Hitman earned $5.3 on Friday and has earned $13.2 since Wednesday. That's about the best it can hope for considering the evisceration critics have given it. Action films tend not to fare as well as family films over Thanksgiving weekend, so we'll give it about $13 million for the three-day weekend.

[tm:1832_]August Rush[/tm]

Another family film, August Rush took in $3.9 million on Black Friday and has earned $7.8 million since Wednesday. Look for about $10 million over the rest of the weekend.

[tm:3852_]The Mist[/tm]

The most disappointing of the Thanksgiving releases, the Stephen King adaptation brought in $3 million on Black Friday and has earned $7 million since its Wednesday release. Despite the pedigree and above average cast, The Mist is not catching on and will be a distant memory after next week. Give it $7.8 million over the weekend.