Friday Box Office Analysis
By Tim Briody
September 22, 2007
BoxOfficeProphets.com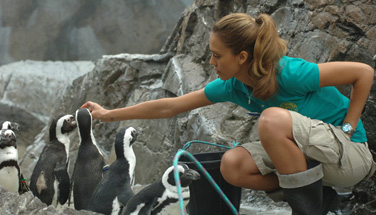 ---
Box Office Prophets would like to be the first one to declare that Evil has triumphed over Good.

Resident Evil: Extinction

The third entry of the film series adapted from the hit video game series opened to a quite solid $9.3 million. Taking a look at the previous releases, the original Resident Evil, a March 2002 release had an opening day figure of $6.7 million and a weekend of $17.7 million. Resident Evil: Apocalypse, released in September 2004, had a $9.3 million million first day and went on to a weekend of $23 million. Apocalypse makes an excellent comparison for Extinction, so they'll probably end up with similar totals. The lack of inflation in three years is mildly troubling, but that's how it works.

Good Luck Chuck

The Dane Cook/Jessica Alba comedy opened to $5 million on Friday, a step up from Cook's last comedy Employee of the Month, which had an opening day figure of $4.2 million last September. That went on to an $11.4 million weekend, a 2.71 multiplier. Chuck probably won't do that poorly over the rest of the weekend so I'm looking for about a $14 million weekend.

Eastern Promises

Expanding into wide-ish release, David Cronenberg's Eastern Promises earned $1.8 million on 1,404 screens. The first major awards contender to make a jump to such a release, look for it to perform strongly over the rest of the weekend. A weekend of $5.7 million will ensure further expansion over the next few weeks as well.

Sydney White

Amanda Bynes' latest release could only muster $1.7 million on Friday. Last year's She's the Man at least earned $3.7 million on its opening day. Sydney White will be lucky to escape the weekend with $4.7 million

Across the Universe

The Beatles-based musical, in a mere 276 theaters, takes advantage of a soft lower end of the top ten and slips into tenth with $679,000. $2.3 million should be in the cards for the weekend, as well as further expansion with this per screen average (second only to Resident Evil among the top ten).

Notable Holdovers

Jodie Foster's The Brave One does not hold up well in weekend number two, dropping 54% to $2.1 million. If it still thought of itself as an Oscar contender, it's not anymore. Look for about $6.7 million this weekend and a further freefall from here.