Friday Box Office Analysis
By Tim Briody
September 1, 2007
BoxOfficeProphets.com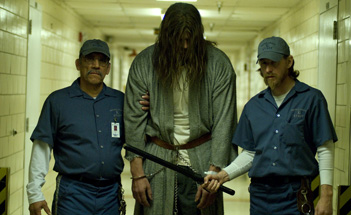 ---
Oh, that's why this movie wasn't released on, you know, Halloween.

Halloween

Rob Zombie's relaunching of the Halloween franchise opened to a quite impressive $10.9 million on Friday, meaning it's over halfway to the largest Labor Day weekend opening ever (The Transporter 2 with $20.1 million, although the overall record is $29.2 million for The Sixth Sense) after one day. Looking at other Labor Day horror releases, we've got the Jeepers Creepers franchise, earning multipliers of 3.01 and 2.87 respectively for the first two movies. If those are higher than you thought, remember that a day off on Monday always lifts Sunday box office a little bit. Neither of Mr. Zombie's previous directorial efforts had much success in the opening weekend multiplier department, with House of 1000 Corpses managing a 2.46 and The Devil's Rejects coming in with a lousy 2.37. So it's logical to expect that Friday was the highest grossing day for Halloween, and the question becomes whether it can come closer to a Jeepers Creepers multiplier than The Devil's Rejects. We're going to split the difference here, and go with 2.6, for a Labor Day record of $28.3 million over three days and $32.7 million over four days.

Balls of Fury

The heavily advertised comedy didn't have much success with its Wednesday release, and that continues into the weekend as it earns $3.4 million on Friday. Labor Day weekend hasn't really been much of a launching pad for comedies, typically it's August holdovers that find or sustain some success here. Case in point: it's right behind Superbad for second place on Friday, but watch for that gap to widen quite a bit with the weekend estimates. Look for Balls of Fury to earn about $9 million for the weekend, $11 million over four days, for $14 million over its six-day opening weekend.

Death Sentence

Kevin Bacon's vigilante drama gets thrown to the wolves this weekend with a mere $1.3 million on Friday. On less than 2,000 screens, that's still not very good. Expect about $3.7 million for the weekend and about $4.4 million with Monday included.