Friday Box Office Analysis
By Kim Hollis
August 25, 2007
BoxOfficeProphets.com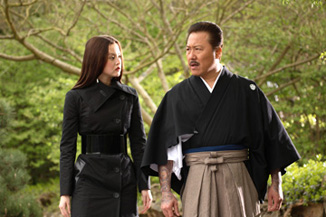 ---
It's official. Summer is over.

War

Lionsgate made the decision to put War in 2,277 venues, which was probably an early warning sign that there wasn't a huge amount of confidence in its ability to get out of the gate strongly. Jason Statham and Jet Li are always good for some engaging action, but at this point they seem to have reached critical mass with a fairly consistent audience. Yesterday, War earned $3.5 million, a number that tells us that Superbad was probably our last big hit of the summer. It's also pretty much right in line with what Statham's Crank earned a year ago. That movie came away with a 3.12 multiplier, but that was also over Labor Day weekend, so the Sunday number was inflated significantly. The Transporter 2 fared a bit better two years ago during the Labor Day holiday as far as first Friday ($5.6 million), but its three-day multiplier was slightly worse, coming in at 2.96. Since War doesn't have the benefit of a holiday, it's going to come in even lower - probably at 2.6 or so. That would give the Li/Statham project $9 million for the weekend. It will have a much greater shot a profitability on home video.

Mr. Bean's Holiday

Nearly a decade after the first Mr. Bean film opened in the United States, a sequel makes its way to North American shores. The sequel actually had a stronger first Friday than the original film did, though it all depends on how you look at it. Yes, Mr. Bean's Holiday had a first Friday of $3.2 million versus Bean's entire first weekend of $2.6 million, but let's take a closer look. Bean debuted in only 242 venues, which means that its per location average was a pretty decent $9,319. On 1,713 venues, Mr. Bean's Holiday won't approach such excellent numbers. A more direct comparison might be the weekend when Bean went wide to 1,948 venues and made $3.8 million on its first Friday. Its three-day multiplier was 3.4, and again, Mr. Bean's Holiday will not find that same sort of success. It's probably looking at something closer to a 2.8, which would mean $8.9 million for the weekend. Given the fact that it's made almost $190 million internationally in advance of the North American release, however, no one is too worried about how it plays in the States. It will also challenge War for the honor of "best new opener" (though neither of these two films will win the weekend).

The Nanny Diaries

The final new release that makes an appearance in the top ten is The Nanny Diaries, starring Scarlett Johansson and distributed by The Weinstein Company, a studio that has had a troubled year when it comes to successfully marketing product. Those woes do seem to continue, with The Nanny Diaries earning only $2.7 million from 2,629 venues. Since it's sort of a chick flick that should appeal to a slightly older, female audience (theoretically), it should have an okay three-day multiplier of 2.85 or so. That would give the film a first weekend total of $7.6 million. It'll have to hope for some renewed attention when it hits DVD.

Notable Holdovers

Superbad drops a sizable 54% from last Friday, but if you've been following David Mumpower's daily box office analysis this week, it's not altogether unexpected. Superbad hadn't been holding up as well through the week as its bawdy comedy brethren such as Knocked Up, Wedding Crashers and The 40 Year-Old Virgin. It will even out slightly over the three days, though perhaps not much since its first Sunday was unexpectedly strong. Call it $16.5 million, good enough to win a second straight weekend.

Last weekend's other opener in the top ten, The Invasion, drops a hefty 54% to $958,000. This financial disaster is looking at $2.9 million in its second weekend. New Line will surely be hoping that their pairing of Daniel Craig and Nicole Kidman, His Dark Materials: The Golden Compass, will be signigicantly more successful later this year.