Friday Box Office Analysis
By Tim Briody
June 2, 2007
BoxOfficeProphets.com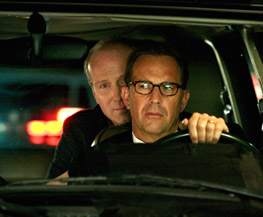 ---
Pirates of the Carribean: At World's End

Jack Sparrow and friends earned $13.4 million Friday, down 69% from last Friday...provided last Friday's number was actually $43 million. To say that this is all kinds of bad is putting it nicely. May's Big Three are now three for three at completely collapsing in weekend number two. It will pass the $200 million mark today, but suddenly, even $300 million seems questionable. Expect about $42.8 million for the weekend and a negatively slanted post-mortem discussion on BOP's Monday Morning Quarterback.

Knocked Up

The much-buzzed about comedy Knocked Up scores a pretty solid $9.9 million. A good comparison would be writer/director Judd Apatow's last movie, 2005's The 40 Year-Old Virgin, which opened with $7 million on its way to a $21.4 million opening weekend. Another good multiplier to look at would be Wedding Crashers, which had a $10.3 million opening Friday and $33.9 million weekend (finishing with over $200 million). Virgin's weekend multiplier was 3.03, while Wedding Crashers had a 3.28, so while it's second to At World's End, it's easily the weekend's biggest winner. I'm looking for a weekend estimate here of just a shade over $30 million, which makes many of us at BOP very, very happy.

Mr. Brooks

The Kevin Costner thriller manages an okay $3 million on Friday. This throws under April's already-forgotten Perfect Strangers, which started with $3.8 million. Mr. Brooks is slightly better received, but it's going to go away pretty quickly from here. Figure about $9.5 million for the weekend.

Gracie

Having come off a month that saw only nine new releases, with only three of which making any sort of significant impact at the box office, that leaves room for things like that to land in the top ten. Gracie earns $418,000 on 1,164 screens. I just don't really have anything to add to this, other than I expect it to earn about $1.2 million for the weekend.