Friday Box Office Analysis
By Tim Briody
May 19, 2007
BoxOfficeProphets.com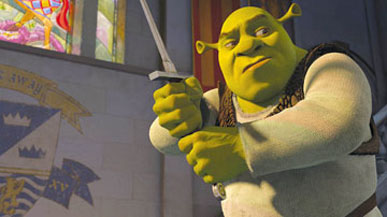 ---
Shrek the Third

DreamWorks' Shrek franchise continues to roll along with a whopping $40 million on Friday. That's a 41.1% increase from the first Friday number of Shrek 2 three years ago. While Shrek 2 had pulled in $20 million over its initial Wednesday-Thursday release, Shrek the Third is now just $9 million behind that after one day. Shrek 2 went on to have a 3.81 multiplier over the remainder of the weekend, including a 58% increase on Saturday from $28.3 million to $44.8 million. While a similar jump seems unlikely, there's still a chance that the Shrek franchise takes over the single-day record that Spider-Man 3 set two weeks ago. A 45% Friday-to-Saturday increase would tie the record, and while it's not going to be easy, it's still within the realm of possibility here.

There's a bit of a dilemma when it comes to the final weekend total, however. Being a family film, these tend to have quite high multipliers, as I mentioned with Shrek 2 above. However, of the handful of movies that have had $40 million opening days, the highest multiplier is 2.55. When the unstoppable force meets the immovable object over Saturday and Sunday, I do see a multiplier over 3, but just barely. A 3.1 for the weekend would place Shrek the Third comfortably as the third highest opening weekend of all time, with $124 million.

Spider-Man 3

The only other film in the top ten worth caring about, the freefall for Spidey continues, down 53% from last Friday to $7.9 million. It's going to stabilize a bit here, with a weekend of about $27 million, but it's going to be completely buried by the time Pirates of the Caribbean: At World's End hits next week.