Friday Numbers Analysis
By Tim Briody
May 31, 2003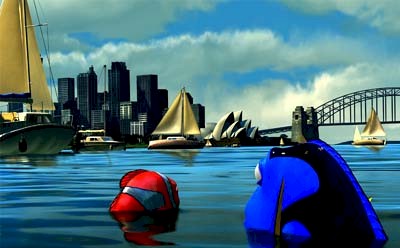 Finding Nemo
With an estimated $20.6 million Friday, Finding Nemo will take its turn at the top spot of the box office. This tops the Friday estimate of the last Pixar film, Monsters Inc., which had $17.4 million Friday and earned $63.5 million for the weekend. That 3.64 internal multiplier is about as good of an example as we can get, so look for Nemo, with the slightly higher opening, to pull around a 3.5 multiplier, good for a $72.1 million weekend, capping off one of the most impressive months in box office history.
The Italian Job
The remake earned a not that bad $6.2 million Friday night. They marketed the hell out of this one and it appears to have worked for the opening weekend, anyway. Give the caper film a 2.8 multiplier and $17.3 million for the weekend.
Wrong Turn
Wrong Turn behaves like a good little generic horror film and earns an estimated $1.7 million Friday. Stanard Generic Horror Film rules apply here, so the Eliza Dushku vehicle should end up with $4.7 million and disappear quickly.
Bruce Almighty
In what is turning into a somewhat disturbing trend this summer, last week's big opener falls 46.6% from last Friday. Bruce Almighty's drop isn't as excessive as the one The Matrix Reloaded has, and it's not bad considering it's coming off a holiday weekend, but this is shaping up to be the summer of enormous openings and then second weekend plunges. Bruce settles for the number two spot with about $38 million.
Extrapolated Estimates for the Top Ten

Projected
Rank

Film

Estimated Gross (M$)

1

Finding Nemo

72.1

2

Bruce Almighty

38

3

The Italian Job

17.3

4

The Matrix Reloaded

15.4

5

Daddy Day Care

6.9

6

Wrong Turn

4.7

7

X2: X-Men United

4.6

8

The In-Laws

3.7

9

Down With Love

1.7

10

Holes

1.1