Down to (Middle)Earth
By Tim Briody
January 3, 2003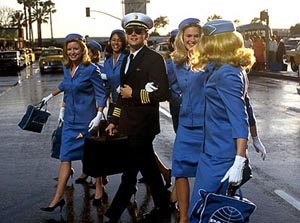 The box office suffered from its annual post-New Year's hangover Thursday, signaling the end of the holiday box office period.
People generally return to business as usual on the second day of the year, and that's certainly reflected in the average 40% drop the top ten films experienced. But despite the decline in business, The Two Towers and Catch Me If You Can continue to shine.
The Two Towers earned $6.3 million Thursday, giving it $236 million as it heads into the weekend. The 42% drop is way ahead of the 54.3% post-Jan. 1st decline Fellowship of the Ring had. It will pass Harry Potter and the Chamber of Secrets this weekend for the number three grosser of 2002. The next two targets are the $308.7 million total of Attack of the Clones for the second spot of the year and the $313.36 million earned by FotR, both of which appear to be formalities in the next few weeks.
Catch Me If You Can dropped 49% from New Year's Day, but still posted an impressive $4.6 million Thursday. While the second weekend will give us the long term picture, it's well on its way to being Steven Spielberg's 12th $100 million earner.
Elsewhere, Two Weeks Notice inches to within $10 million of Maid In Manhattan. Despite the one week head start by Maid, it'll be up to word-of-mouth to see which romantic comedy keeps its audience throughout the weekends of January.
The aforementioned second Harry Potter film will pass $250 million as early as Friday, though it'll be in the rear view mirror of the hobbits on the 2002 earnings list by the end of the weekend.